'We will come out with no-sugar and low-sugar variants of our carbonated drinks. We have done that with Coke and Sprite. It will be extended to other brands.'
'GST has had an impact in terms of warehousing and logistics for us. We are GST-ready in warehousing.'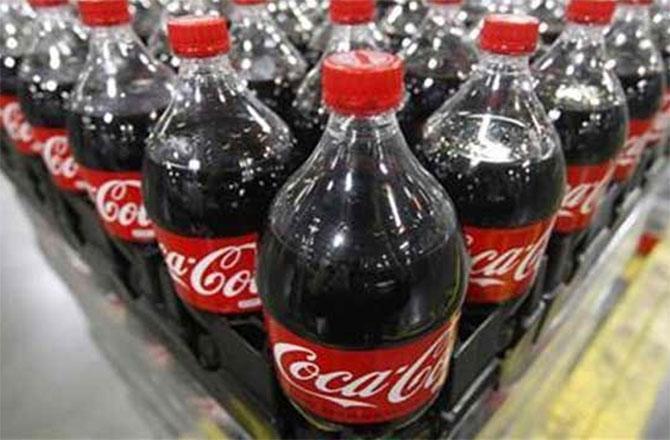 Recently, beverage major Coca-Cola India said it would contribute $1.7 billion (Rs 11,000 crore) with its bottling partners, fruit suppliers and processors in Maharashtra to create an entire eco-system to procure and process the pulp of the mosambi fruit. This is the second such initiative by Coca-Cola in Maharashtra, after its Project Unnati for procurement and processing of orange pulp.
T Krishnakumar, bottom, left, president, Coca-Cola India and Southwest Asia since last month, spoke to Viveat Susan Pinto on these and other plans. Excerpts:
Why an investment of $1.7 billion in creating this farm-to-table system in Maharashtra? Is Coca-Cola signalling it will move away from fizzy drinks in the future?
Our interest in mosambi procurement and processing was triggered by the way we'd moved on Project Unnati in the past decade.
Ten years ago, Maaza, our mango juice drink, was a small brand. Today, it is the country's largest mango juice drink, led in part by steady supply of mangoes from Project Unnati, which is in partnership with Jain Irrigation in Karnataka, Andhra Pradesh and Tamil Nadu.
The work we'd done in cultivation and ensuring steady supply of the mango for processing gave us the confidence.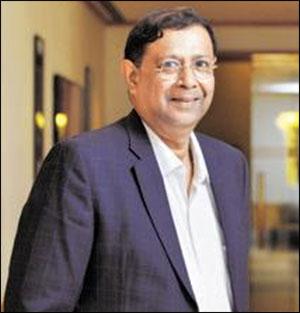 We began speaking to the Maharashtra government on other fruit and that is how we started work on cultivation and processing of orange pulp under Project Unnati last year, which is also in partnership with Jain Irrigation.
The mosambi initiative will be the second one in the state. This September, a laboratory, demonstration farm and processing unit will be set up on a 100-acre lot by Jain Irrigation. We will set up a manufacturing and filling plant at Lote Parshuram (Ratnagiri district).
Will the thrust on non-fizzy drinks grow, in line with global directives?
What you will increasingly see us do is to come out with no-sugar and low-sugar variants of our carbonated drinks. We have done that with Coke and Sprite. It will be extended to other brands in our sparkling (carbonated) portfolio.
I don't think our attention will move away from fizzy drinks because the scope for growth does exist in the category. We intend to keep our ears firmly to the ground and understand the changing consumer trends.
On our still (non-carbonated) portfolio, we will make steady investments, as we now are with our existing brands such as Maaza or Minute Maid. We have just launched a mosambi variant under Minute Maid, sourcing the fruit from Jalna in Maharashtra.
Similarly, oranges sourced from Maharashtra are used in a small way in our sparkling drink, Fanta. Last year, we piloted Fanta Green Mango, our juice-with-fizz innovation, which will be scaled up. There will be a lot of such innovations as we go forward.
Additionally, introduction of global brands will continue. As we have done in the past year and a half with Aquarius (nutrient-fortified lemon beverage), Fuze Tea and Vio, among others.
What are you precisely doing to bring Coca-Cola India on the growth path, after struggling for a few quarters?
Till now, we have done things pretty well. All we are going to do now is to be quickly expanding our choice to the consumer, both in breadth and depth.
We would be doing it in a more accelerated manner than in the past. We have several things in the pipeline and I think we can accelerate the pace of execution.
So, what we did in the past 10 years in terms of expansion, we will try and do an equivalent (amount) or more in the next three years.
There has been speculation in the past about Coca-Cola exiting bottling operations in India.
This is purely an internal issue, where we get in and get out based on business dynamics.
As far as India is concerned, this hybrid model of significant company-owned bottling operations and 13 other franchise bottlers has worked well for us. I don't see in my mind today any thought process that this needs to change.
I also strongly believe that in the next few years, as we bring this change of increasing the speed-to-market and bringing in innovations fast, we would definitely have the hybrid model going on. It will give us a lot of flexibility and speed.
What is your preparedness for the (coming) goods and services tax?
GST has had an impact in terms of warehousing and logistics for us. We are GST-ready in warehousing. We have already made the switch from state-boundaries to a demand pool here.'
In some places, we have added warehouses; in some other areas, we have rationalised that number.