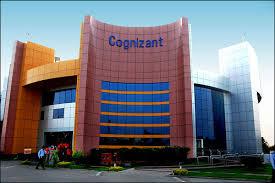 Even as Nasdaq-listed information-technology services company, Cognizant, raised its revenue growth forecast for 2014, its projection of 14.6-14.9 per cent continues to be lower than the firm's growth in 2013.

Rajeev Mehta, chief executive officer for IT services, explains to Business Standard that the company was faced with some client-specific issues, which led to this.
Edited excerpts:

Cognizant has raised revenue growth guidance for FY15, but it is lower than last year's growth and the initial guidance given at the start of the year. What are the reasons for this year being a slower one than 2012?

When this year started, there were issues like leadership changes and reduction in discretionary spending by four to five of our clients.

This impacted us because the deals we were waiting for got delayed and led to an impact on our full-year revenue outlook.

In addition, a couple of very large deals that we had in our pipeline took a little longer to close.

Now we have raised the guidance because those issues are going away now and the rest of the business continues to be very healthy, and delivering the growth.

Moving forward, as we enter the next year, we expect growth to continue.

Was wage hike the only reason for the decline in operating margins during the third quarter of 2014?

We have always said we are going to maintain margin in the 19-20 per cent range, and we continue to stay there.

We continue to feel good about having our operating margins in that range and whatever surplus we have, we continue to reinvest in the business.

We are seeing a healthy demand in the digital technology space, so we continue to invest to make sure these new technologies become a significant revenue piece for Cognizant.

We continue in our traditional businesses and we will maintain margins in the 19-20 per cent -- that's what we maintain.

But now that wage hikes are out of the way, will margins in the next quarter be better?

I can only say we will continue to be in the 19-20 per cent range.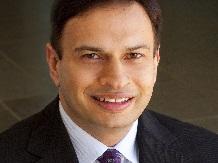 Business in the rest of the Europe (excluding the UK) saw a decline in the third quarter. Why?

The UK business saw an uptick, and that will continue to grow. I don't think you should read anything much into the continent.

We have made significant investments in continental Europe and we continue to do that. It is a strong growth area for us.

Cognizant acquired TriZetto for $2.7 billion, which is one of your largest acquisitions. Are you looking at more buyouts now, or will you cool off your heels for sometime?

I think you will see cool-off for a little while to make sure that everything is in place as we complete the integration properly because it is a very large acquisition.

However, we continue to look for small acquisitions that would help scale certain parts of our business.

How long will the integration of TriZetto take?

We have already been working on plans to integrate TriZetto.

We have to wait for certain regulatory approvals.

Once that occurs, we can start working on our integration plans. I don't think it should take long because we have a good understanding of the company and its business.
Image: (Above) Cognizant unit; (Below) Rajeev Mehta, Photograph: Kind courtesy Business Standard