'Some companies have agreed to 2-3% incentive but the automakers and SIAM have to decide amongst themselves'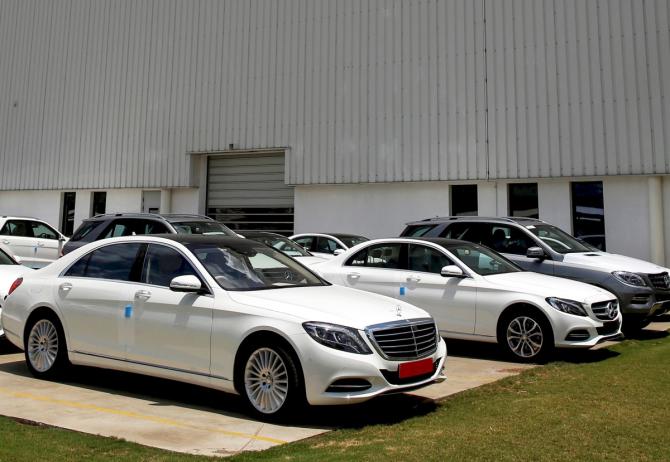 After the unveiling of the much-anticipated vehicle scrapping policy recently, Union Road Secretary Giridhar Aramane spoke to Megha Manchanda on the sops that the government will provide and the relevance of synergy between the public and the private sectors to make this policy work.
He urged the auto industry to come forward for a seamless implementation of the policy.
What is the total number of fitness centres in the country and will they be expanded?
The number of fitness centres will be determined by the demand.
For instance, the concentration of fitness centres in Delhi will be higher than in smaller towns and cities.
We want that there should be at least one fitness centre in each of the 770 districts by April 2023. In metropolitan cities there is scope for more such centres.
Will fitness and scrappage centres be run by the same agency?
They can be but there is no compulsion for one company to run both. If they deem fit, they can.
What kind of demand, for new vehicles, is expected?
The Union government has agreed to scrap 1.5-2 million vehicles across the country, now the industry should step up with their set of incentives.
What is stopping them from sharing their part of the incentives? Once that happens, we will see more demand.
Of this demand, how much will come from the government sector?
Most polluting vehicles are the heavy commercial vehicles, whereas personal cars move very little and hence don't cause much pollution.
But we intend to run a campaign for encouraging the vehicle owners to modernise their fleet.
The mileage for older vehicles is lower and their maintenance is higher, the owner can pay one EMI for the new car by saving the maintenance money of the old car. And if auto companies bring out affordable electric vehicles people can switch over.
Can you spell out the incentives for the end customer and plan for beyond scrappage?
Right now SIAM (Society of Indian Automobile Manufacturers) has agreed for one per cent incentive, the minister has said that it is not adequate and should be increased.
Some companies have agreed to 2-3% incentive but the automakers and SIAM have to decide amongst themselves.
These are important matters and will develop the market for scrappage in the country.
If a customer scraps an old vehicle from X company and wants to buy a car from Y company, who will provide the incentive to the customer, company X or Y?
It will be decided by the auto makers and their industry bodies.
SIAM has said it would engage with the ministry of road transport and highways and work together on the scheme in greater detail on issues like the best way to expedite testing infrastructure in a sustainable and scalable manner.
Feature Presentation: Rajesh Alva/Rediff.com