'Modi has not lacked courage in the political sphere. It is time he showed it in the economic sphere as well.'
'To do this, he needs to shed the simple-minded nostrums about economic growth and swadeshi that he learnt in the Sangh Parivar,' suggests Virendra Kapoor.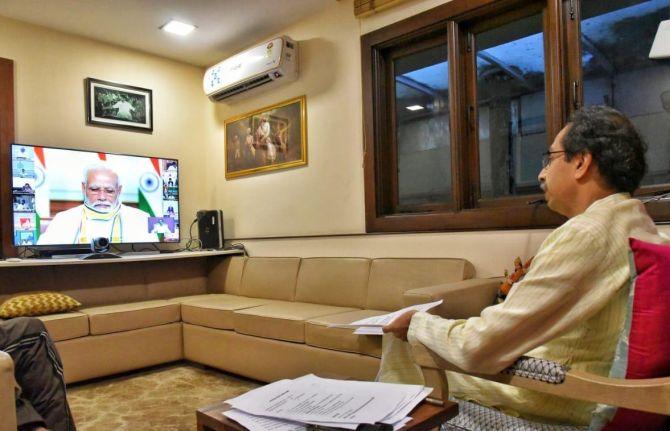 It is now certain that the coronavirus will not end on May 17. And even if the lockdown is finally lifted at some stage, the virus may still be around to torment large sections of the population.
In other words, we have to try and live with the virus till a vaccine is found.
But we cannot keep the economy shut waiting for the vaccine. Therefore, governments should begin to prepare themselves, and the people, about the drill to be followed while living with the virus.
However, given the haphazard manner in which partial opening was botched by a lack of clarity and poor coordination between various authorities, central and state, the reopening too is likely to be a chaotic affair.
To illustrate, what use is permission to industrial units in Gurgaon and Noida to reopen if there is no movement out is allowed.
People are keen to resume economic activity even risking infection, but the government has to first remove hurdles in their path.
The relaxations given thus far indicate the government itself was not sure if it was doing the right thing by partially lifting the lockdown. A gradual, calibrated opening of the economy is bound to pose more hassles than keeping it shut down, a point made by a number of industrialists.
There can be nothing more pressing in favour of a full exit from the lockdown than the plight of the poor and the daily wagers. They cannot survive without daily income.
Not that they are assured of food and work back home. Desperation forced them to head for the city in order to feed their families. When the pandemic forced the city to forsake them, they are headed home.
At least, there will be a roof over their heads while they can somehow rustle up something to fill their empty stomachs with. More importantly, a social anchor to share common sorrows and minor reliefs is available only in their villages.
Besides, a number of welfare schemes directed specially at the rural poor will benefit the returning migrants.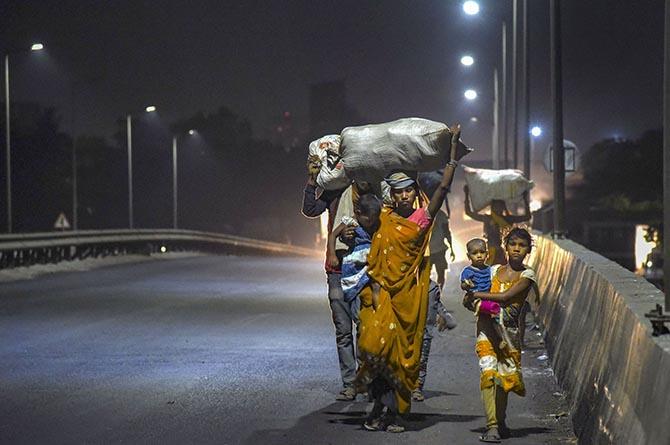 Modi 1.0 focused almost exclusively on welfare schemes for the rural poor, causing his urban middle class base to protest the neglect. Once they are back home, migrants can always benefit from the Jana Dhan scheme, subsidised cooking gas, rural toilets, cash payments to farmers, etc.
Admittedly, for the migrants this is a necessary but temporary return to their villages. Sooner than later, they have to return to the cities and towns to help restart the economic engine.
However, for that economic engine to spring back to life sooner than later, the government needs to shed ideological blinkers and undertake urgent structural reforms in labour, finance and land.
Without removing the shackles on growth in these key sectors, India cannot profit from the exodus of foreign businesses from China.
Modi has not lacked courage in the political sphere. It is time he showed it in the economic sphere as well.
To do this, he needs to shed the simple-minded nostrums about economic growth and swadeshi that he learnt in the Sangh Parivar. China, a closed society, opened its doors to foreign money and enterprise.
In sharp contrast, we are an open society, but we hate to keep our doors even slightly ajar for foreign investment and manufacturing.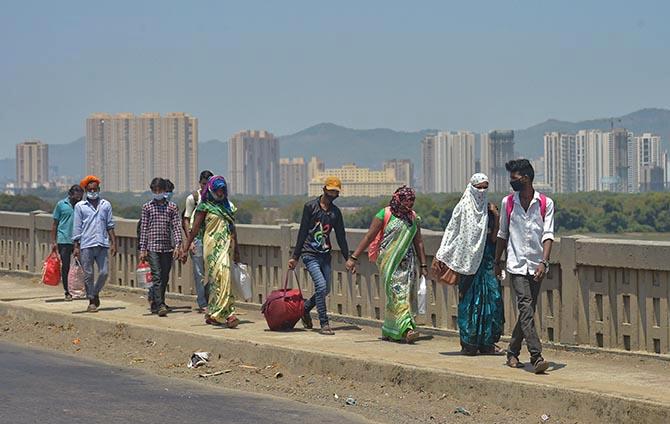 Given that India is headed for a deep recession along with all other major global economies, given that the costs of fighting the pandemic and the resulting disruption of economic activity threatens to push growth into the negative territory, reforms in labour, land and capital alone can once again fire the animal spirits of investors.
Neither piecemeal labaour reforms by state governments nor myriad inducements by the RBI for fresh credit off-take by industry and commerce will work when overall sentiment is pessimistic.
The onus to create conducive conditions for growth lies with the prime minister. Any more hesitation and self-doubt will hurt the national cause.
Meanwhile, he can ignore the critics who are widely known to be hostile. The Opposition will oppose robotically whatever he does. So, if he is holding back on carrying out the long-delayed second set of reforms for fear that he will be accused of a 'sell-out,' he is wrong.
Those who have made it their business to abuse, will abuse, regardless of what he does.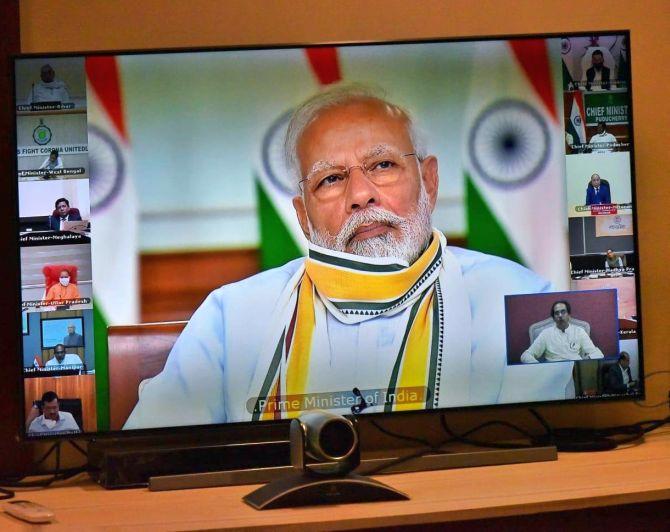 Whether or not he undertakes reforms which will provide a much-needed spurt to growth, attracting businesses leaving China by the droves in the wake of its more assertive foreign and defence stance, Modi cannot expect to win brownie points from those who are viscerally hostile to him.
What then is keeping him from doing the right thing by the economy?
Or is it that the purveyors of the voodoo economics in the Swadeshi Jagran Manch insist on continuing with the current control-and-command order?
These backwoodsmen were wrong when P V Narasimha Rao unleashed the reforms in 1991. Modi now has a golden opportunity to prove them wrong yet again.
Pandemic-hit India does not need a band-aid of tiny, incremental, reforms, but a comprehensive package to pave the way for robust double-digit growth in the next couple of years.
Absent these reforms, we will be fortunate if we can return to the 'Hindu rate of growth,' and thus further bloat the numbers of people below the poverty-line.
---
Virendra Kapoor is a veteran political commentator.