At some point, the prime minister is going to have to stop talking and start doing.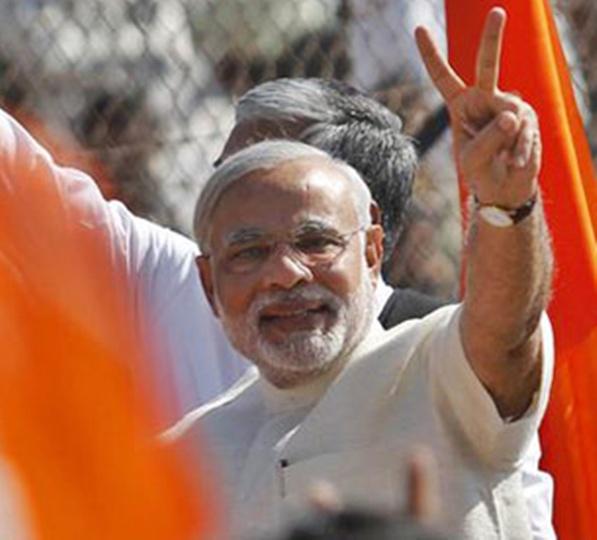 Image: Prime Minister Narendra Modi must announce policy more reforms, say experts. Photograph: Reuters
It has puzzled many, this unnecessary and uncharacteristic diffidence.
Narendra Modi has vanquished all opponents. He has an absolute majority in the Lok Sabha, and makes the Bharatiya Janata Party Members of Parliament stand up when they talk to him in the school-assembly-type meetings he calls. More, he has repeatedly demonstrated an appreciation of the things that have gone wrong with the Indian economy - the plethora of old and outdated laws, the difficulty of doing business, the inability to build a manufacturing sector.
But no action that his government has taken, or seems to be planning to take, is anywhere near as epic in scope as the problems he eloquently outlines.
Take, for example, the so-called "labour law reforms" the PM announced on Thursday.
They were - and let us be absolutely clear about this - not the "labour law reforms" that every economist and her maiden aunt have been demanding for over a decade.
Image: Construction workers rest during their lunch break. Photograph: Reuters
They were little technological tweaks. Such tweaks can help. But they cannot be what you squander your political capital on. Let's look more closely at what was promised.
To start off with, there was a package dealing with reforms to the state-administered employees' provident fund - much of which had been introduced months ago, based on a digitisation process started in 2009.
There was a promised increase in stipends to apprentices, first announced in 2010, and based on a Planning Commission report from 2009.
Most hopeful, perhaps, were technological tweaks that reduced the number of online forms for compliance with existing central labour laws, and with changes to how labour-law inspectors would be monitored.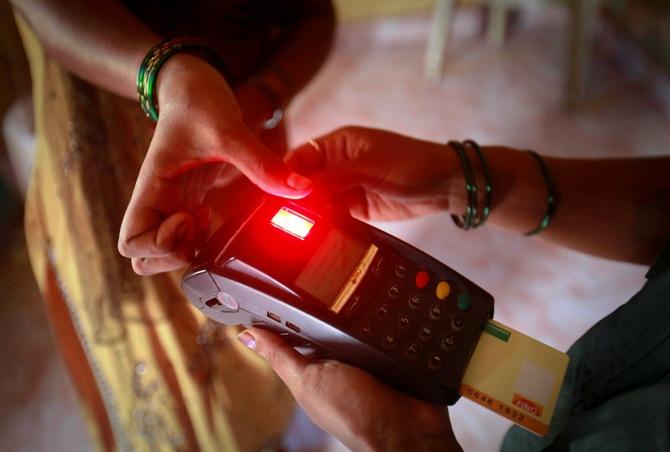 Image: Karuna Prakash Mukudum, a coordinator working for Financial Information Network and Operations Ltd (FINO), processes a smart card as she collects money from a woman in Wavanje village of Raigad district. Photograph: Danish Siddiqui/Reuters
Some states have introduced similar technological changes already, to their own equivalent laws. We do have that experience to call on, and it seems that it has made life easier - but it is even clear that the improvement is, at best, marginal.
When the PM promises to end the "inspector Raj", he needs to be cheered.
But if Gandhi had addressed the actual Raj the way his self-proclaimed successor is dealing with the inspector Raj, he would have settled for the Montagu-Chelmsford Reforms of 1919.
Ending the inspector Raj needs to end the reason for the inspector's existence; after all, there is no reason to suppose that the supervisory processes being put into place this time will not be manipulated just as every such process has been before.
Ending the inspector Raj cannot be another promise that the laws privileging inspectors will still be around, but they will behave themselves now.
Whatever else this is, it is not the "big-bang reform" that we were promised, it is not the "big-bang reform" the government's PR suggests it was, and it is not the "big-bang reform" that some newspapers seem to have labelled it as.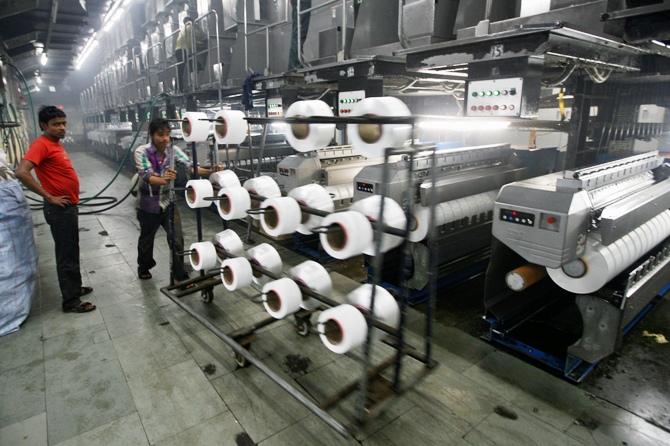 Image: Manufacturing sector needs more reforms. Photograph: Amit Dave/Reuters
Some recent personnel changes do suggest that Mr Modi will shortly receive advice that his actions have been too timid to match the roars in his speeches. Arvind Subramanian, a market-friendly pragmatist, has been appointed chief economic advisor. And the man who, as chief secretary, presided over Rajasthan's recent push towards structural reform, has been moved to the finance ministry as its top bureaucrat.
Together with favourable winds from Haryana and Maharashtra, there is reason to hope that Modi sarkar might start actual work.
Yet there is a reason why Candidate Modi's most vocal backers mutter now in corners. The range of Prime Minister Modi's actions do not match the scale of his mandate, let alone the extent of his ambitions.
Mr Modi has been granted a once-in-a-generation mandate for change. But - perhaps due to the content-free nature of his election campaign - the nature of that change is clearly still disputed. Some will want it to be primarily social - a turn towards social conservatism, or to the grand faux-Gandhian movements for which the PM seems to have developed a taste.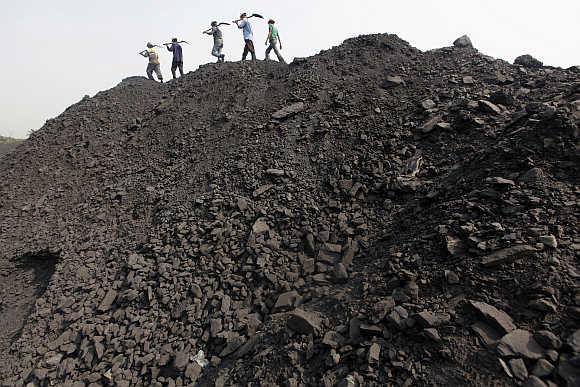 Image: The government will have to sort out issues pertaining to coal block allocations. Photograph: Reuters
Others want structural economic change. But it is painfully clear that the PM is not yet among that number.
Continuing with the old legal and administrative framework is not a luxury afforded to Narendra Modi.
From the moment that Manmohan Singh stood up to deliver the Reform Budget of 1991, the Indian government adopted a compromise that was, in a way, typical of Singh himself: work within the existing socialist-era law, but tinker with notifications and promises and so on.
This model is now broken. A case in point: where did the government run in to legal trouble over coal block allocations?
Not because some of the allocations were corrupt - but because no government since 1991 had bothered to change the law that nationalised all coal mining in the early 1970s, although private sector miners had been handed mines since 1993.
Some argue that the PM is just waiting for ever more political capital.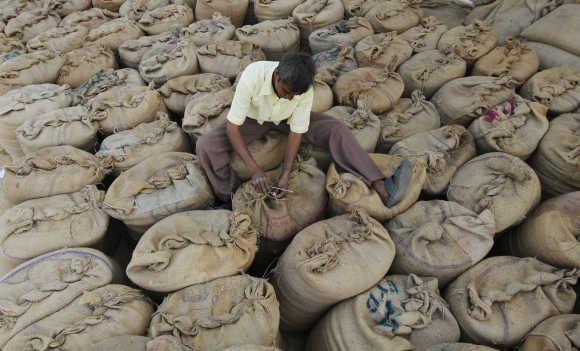 Image: the government will have to derive quick-fix formulas for economic growth. Photograph: Amit Dave/Reuters
I doubt this; whatever else Narendra Modi is, he is certainly an admirable political risk-taker.
The truth is that few ministries in the Modi sarkar are working on new and updated legislation of any kind.
They're all looking at quick-fixes that could be administrative, or technological, or - ideally - involving a few nice photos for Twitter.
Where is the packet of labour law reform open for discussion? The new code on warehousing, or on uniform regulatory standards?
Weeks after the coal order, where is the draft amendment to the coal nationalisation Act? Where is the actual new work? Where is the change? We don't know exactly why Modi was elected.
But we do know one big reason he was elected was because he was not Manmohan Singh.
So why is he the biggest supporter of the decades-old, failed model that scuppered Singh's government?