Our governments are easily prone to arbitrary decisions but if you are dealing with international firms, such arbitrariness can turn back and bite you, says T N Ninan.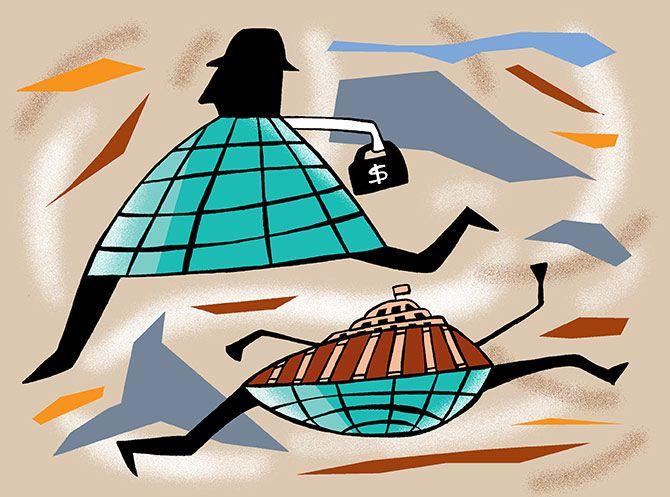 If you want to be a part of a globalised world, you have to adopt global standards of conduct -- or be shown up and bear a heavy cost.
Indian companies may have a long history of getting away with making false claims about their products in domestic markets, because of lax regulatory standards and because there is no history of judges handing down exemplary punishment on behalf of consumers.
But when you try the same trick as a part of a global supply chain, you can be shown up very badly -- as seems to have happened with Welspun which stands accused by large American retail chains such as Target and Walmart of making false claims about the cotton used in textile products.
Earlier, drug companies paid a similar price when they were shown to have falsified research data. One may succumb to temptation or pressure and fudge domestically, as the National Anti Doping Agency seems to have done while clearing a wrestler of doping charges. But this was in the run-up to the Rio Olympics, and NADA has been shown up very badly by the verdict of its global counterpart, which has made out a telling case against the wrestler, and left NADA stripped naked.
Welspun's value on the stock market has halved in less than a week, and NADA will take a long time to wear once again the cloak of credibility.
There are other examples. Our governments are easily prone to arbitrary decisions, and go unchallenged because citizens don't feel they have the power to fight, or because businessmen would rather not cross the government and invite further trouble.
But if you are dealing with international firms, such arbitrariness can turn back and bite you -- as seems to have happened with the cancelled Antrix-Devas deal where international arbitration has left Antrix with a potential bill for damages of a few thousand crores of rupees.
Our tax officials in particular have a terrible reputation for arbitrary decisions that hapless taxpayers fight through the labyrinthine court system for years; in a Kafkaesque system, they are often forced to pay up the tax demand before being allowed to appeal against it. But when tax officials try the same arbitrary gambit with international companies, all hell can break lose.
In his election campaign, Narendra Modi had promised an end to what he called 'tax terrorism', and it is a welcome sign that both he and the finance minister have been pressing tax officials in recent weeks to improve their public image. But something more than exhortation is necessary; there has to be a change in the incentive-disincentive structure.
A simple but effective solution would be to cut short the careers of tax officials whose orders are repeatedly overturned by appellate bodies and courts.
In recent years, civil society activists have emerged as a counter-point to arbitrary governments and erring companies.
The work done by organisations such as the Centre for Science and Environment on the special dangers of diesel pollution (finally bearing fruit, after nearly two decades), on dangerous additives or pollutants in food items, on pesticides and much else has made a difference, but there isn't enough work being done that marries responsible activism with solid technological or economic facts and arguments.
In any case the present government has started a misguided but systematic crackdown on non-government organisations, while the environment minister seems to have bought the bogus line that development must come first, and concern for environmental damage second (so how about polluting the Ganga with even more industrial effluents before we start cleaning the river?).
In other words, there aren't enough pressure points being created domestically for ensuring proper standards of conduct by the most powerful agents, governments and companies.
So perhaps it is just as well that new pressure points are being created by the fact of India becoming a more integrated part of the world economy and global systems.