Ajit Balakrishnan on learning from past technology revolutions.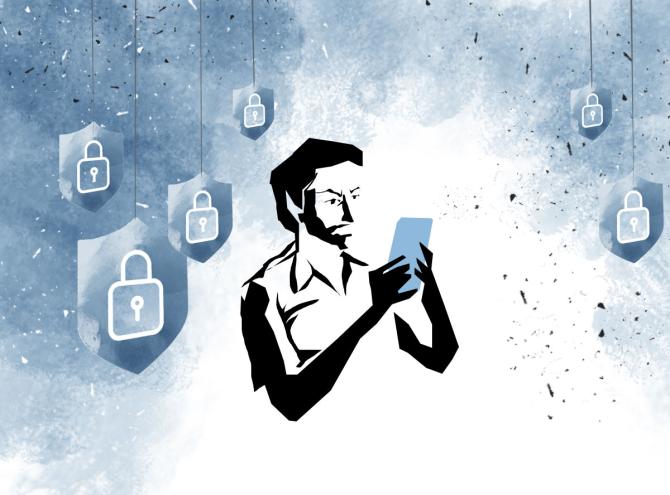 The media, the world over, is flooded with stories about how Internet companies are making fortunes by intruding on individual citizens' 'privacy' while governments watch helplessly.
The privacy issue reached a crisis after it was disclosed that 80 odd million US voters' profiles from a social media network were used to influence the 2016 US presidential election, which resulted in Donald Trump's victory.
Suddenly, the personal data which Internet sites hitherto used to make the Internet surfing experience more personal and enjoyable is seen as threatening these very users' rational decision-making abilities.
Is all this something new for human society to deal with, or have similar anxiety-provoking events happened during past technological revolutions?
Is our experience with the Internet just another example of how technologies work their way through societies -- the Internet now and, for example, chemical technology in the early 20th century?
In the past, which segments of society benefited from these technologies and which segments suffered?
The chemical industrial revolution came with many benefits for human society. It made possible inexpensive synthetic fertilisers and pesticides, which dramatically increased the output of food grains and vegetables.
It also created synthetic plastics, which were cheaper and lighter substitutes for natural materials like cotton, metal, and glass and wood in the manufacture of clothing, furniture, and homes. It allowed the creation of affordable synthetic pharma drugs, which helped mankind lead healthier, disease-free lives.
But just as mankind was starting to bask in all this bounty came the realisation that there was another aspect to it -- the reality of pollution.
The 1962 book Silent Spring, by Rachel Carson, sent shockwaves through the world by its documentation of the negative effects on the environment caused by the indiscriminate use of pesticides.
She pointed out how DDT and other synthetic pesticides, which got rid of pests, also resulted in these very pests developing resistance to pesticides and thus weakened nature's ecosystems and allowed new types of pest to emerge and prosper.
The chemical industry hit back at Carson; one leading player was quoted as having said, 'If man were to follow the teachings of Miss Carson, we would return to the Dark Ages, and the insects and diseases and vermin would once again inherit the earth.'
Nonetheless, Carson's book and the outcry created by it led to a nationwide ban in the United States on DDT for agricultural uses and helped create an environmental movement that led to the creation of the US Environmental Protection Agency and similar institutions across other countries.
The chemical industrial revolution had other types of effects on society -- both positive and negative.
For instance, when I arrived in Bombay in 1971 after my IIM Calcutta graduation to take up work, there were hundred-odd thriving cotton textile mills in the city. These mills were the biggest employers and advertisers of that time and their owners and offspring populated the society pages of the newspapers and magazines of that time.
But within a decade, these mills started shutting down, accompanied by screaming headlines about 'villainous' trade union leaders and 'exploitative' mill owners.
It all came to a head by the late 1980s, when practically all of Bombay's textile mills had closed down. It took another decade or so for objective observers to figure out what really happened: The invention and spread of synthetic materials like nylon and polyester for saris and shirts and trousers had rung the death-knell of Bombay's cotton textile mills.
The Internet revolution is currently creating such society-shaking changes as well.
McKinsey, the management consulting firm, has pointed out three strong trends already under way.
In the media industry, the industry that has been the first to which Internet technologies spread, we have already seen these three trends.
'Digitisation', in which paper-printed newspapers and magazines and celluloid-based cinema have had to yield to digital versions.
The second trend we have seen is industry disaggregation: It started with classified ads in jobs and matrimonial splitting off newspapers to become stand-alone giant-sized online businesses.
The third trend we have seen is dis-intermediation, in which media entities which hitherto went through multiple chains of dealers/distributors/cable operators/cinema theatres, etc now reach consumers/viewers directly, skipping these intermediaries.
All these three trends have clearly benefited users of media services by giving them a greater variety and much lower prices but have also destroyed long-established businesses and jobs accompanied by cries of threats to privacy.
We have now started seeing these three trends -- digitisation, dis-intermediation, and dis-aggregation -- under way in the next sector that the Internet is working its way through: Financial services.
Digitisation is rapidly eliminating currency notes and coins, and dis-aggregation is evident in the way specialised payment companies, lending companies, and broking companies have sprung up.
Will the traditional bank, which encompassed all these functions, soon start fading out as the integrated media companies have done?
Shall we see dis-intermediation in action where the comforting and reassuring nearby bank branch will go the way of our beloved bookshops and theatres?
To which industries will the iIternet revolution bring these three forces next? Medical care? Justice?
Shall we, as consumers, be rewarded as we have been when the Internet worked its way through media by greater choices, faster deliveries, and cheaper prices in these industries as well?
But will these industries also experience the negatives of job loss, loss of the re-assuring local physician, and local lawyer and courts?
One can expect a flurry of media battles as we did during the early stages of the chemical industrial revolution -- but this time not about pollution, but about privacy.
Using the knowledge that we have gained from the paths that earlier technological revolutions have taken, how can we, through wise policy making, guide the path of the Internet revolution for the benefit of all mankind?
Ajit Balakrishnan (ajitb@rediffmail.com), founder and CEO, Rediff.com, is an Internet entrepreneur and chaired a committee set up by the ministry of human resource development on education and entrepreneurship to provide inputs for the National Education Policy.