Industry must pressure the government to capitalise on the surging potential for growth and eliminate barriers, notes T S Vishwanath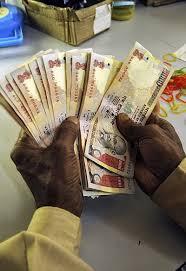 The trade negotiations agenda for 2014 promises to be exciting.

The success of the Bali Ministerial meeting of the World Trade Organisation in the first week of December in 2013 will mean that in 2014 countries will identify areas for early conclusion so that within the next two years, the Doha Agenda of the WTO -- which has remained in a limbo for long -- can be concluded.

Second, some large bilateral and regional trade agreements, namely the Trans Pacific Partnership, the Transatlantic Trade and Investment Partnership and the Regional Comprehensive Economic Partnership are slated to conclude this year.

Each of these bilateral agreements has the ability to throw up opportunities worth billions of dollars for business across the globe.

It will, therefore, be important for industry in India to keep a close watch on the developments and identify new areas of opportunities that will emerge.

Governments that are negotiating these agreements, at the same time, have to ensure that new types of protectionism do not replace some of the existing inward looking oriented rules and procedures that protect domestic industry.

If world trade is to be provided a boost and industry across the globe has to benefit from the creation of significant growth opportunities then negotiators will have to concentrate on a four-pronged strategy.

First, create genuine market access opportunities.

The WTO negotiations and the bilateral agreements can help reduce tariffs in a big way on products of interest to businesses across the globe.

There has to be a genuine effort on part of negotiators to identify and reduce tariffs that can create new opportunities for industry in every country.

Negotiators supported by industry have to identify sectors which balance the gains for countries across trade partners.

Second, identify regulations and procedures that hamper trade and harmonise standards that will benefit industry.

The trade facilitation agreement that was concluded at Bali can also be a meaningful platform for smoothening import and export procedures of countries across the world.

Third, negotiators need to work with industry to identify and help build new value chains.

In a globally connected world, it will be important to help create value chains that provide new opportunities for the industry.

However, as of today, there are several countries across the globe that are not an integral part of the value chains and do not gain substantially from such value chains.

There is a need for industry to build an agenda for negotiators to integrate markets to substantially cut costs for consumers and, at the same time, build new opportunity areas especially in the developing and least developed countries.

Fourth, there is a need for a concerted effort to tackle non-tariff barriers and new forms of protectionism.

With global economic growth slowing down over the years, there has been a surge of new forms of protectionism in countries that have been severely hit by slow down and recession.

This has eroded global trade growth substantially.

Negotiators need to use the success at Bali to push for greater global trade by identifying and removing new forms of protectionism that range from export duties, trade remedial measures and new forms of protecting domestic industry through subtle and, sometimes, not so subtle domestic policies.

Platforms such as the G20 can gain credibility if they are able to identify such measures that hamper global trade growth.

The B20, the industry platform that supports the G20 process, has to play an important role in this area if wants to remain relevant.

The four-pronged strategy can help create better investment flows across countries as also boost trade growth.

There is a need for the industry to help build infrastructure for trade in developing and least developed countries by using the trade facilitation agreement at the WTO to create further global value chains. 2014 promises to be a good year for boosting global trade and, in turn, global economic growth.

The responsibility now shifts to industry across the world to urge governments to capitalise on the emerging opportunities and eliminate barriers to create significant opportunities for a balanced outcome for all countries.
T S Vishwanath is Principal Adviser at APJ-SLG Law Offices