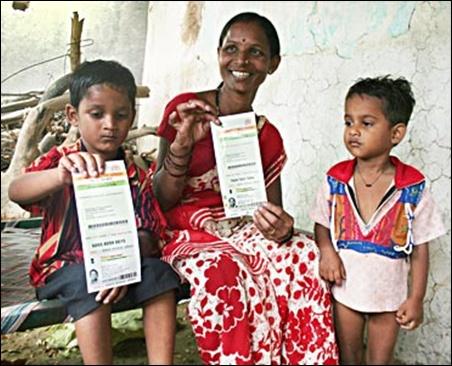 The government has finally decided to give statutory backing to Aadhaar, the electronic system of recording and authenticating identities using biometric details, thus paving the way for making it obligatory for a person to possess such identification in order to receive various forms of state subsidy and assistance.
Such an enactment has become necessary as the Supreme Court has stayed making possession of the Aadhaar ID compulsory till it disposes of the matter.
Privacy concerns have also been raised over having a centralised database of all individual identities.
Since the use of Aadhaar will eliminate the scope for leakage of subsidies through impersonation and duplication of identities and lead to better targeting, the move is to be welcomed.

However, this has to be accompanied with several qualifications.
First, it is unfortunate that the government is seeking recourse to the Money Bill route to get the enactment through, thus making it needlessly controversial.
This is particularly so because Aadhaar is a creation of the previous Congress-led government.
Relations between the two major political parties should not deteriorate so greatly that bipartisan cooperation on such nationally important issues becomes impossible.
Second, the attempt by the government to build in measures to protect the privacy of individuals by not allowing the data collected to be wrongly accessed and misused is to be welcomed.
The question of protecting individuals' privacy from unnecessary or motivated snooping on data in the possession of the government goes beyond Aadhaar and both the Congress and the BJP must share the blame for there not being a proper privacy law in the country.
The provisions of the proposed law so far revealed indicate that access to Aadhaar data will be allowed only at a very high government level.
But is this enough? Should access not be allowed only by a high-level independent judicial authority?
What is important is that there should be a proper debate of the provisions of the Bill in Parliament and all political parties, including the Congress, should allow it.
This is vital because what gets enacted in this instance is likely to critically impact the entire regime for the protection of privacy which is yet to evolve.
If a well-considered piece of legislation is enacted then it should address the Supreme Court's concerns.

While a law enabling Aadhaar which will pass judicial scrutiny will go some way in plugging leakage in the payment of subsidies, it is important to point out that even biometric determination of identity will not be a panacea.
Leakages through impersonation and duplication of payment will be curtailed, but eligibility for subsidies is governed by determination of income. Electronic systems are no help there.
For example, the attempt to limit food subsidy to below-poverty-line card holders can become pointless with such cards going to many who are ineligible even as many who are deserving do not get them.
Finance Minister Arun Jaitley is quoted in one report as saying that Aadhaar identification will ensure that "the most deserving man and family get the benefit," but this may not entirely be so.
Image: UID card holder Ranjna Sonawane with her son Hitesh. Photograph: Uttam Ghosh/Rediff.com