High growth is not only not a must to improve our level of well-being, it is doubtful if it can be pursued for too long.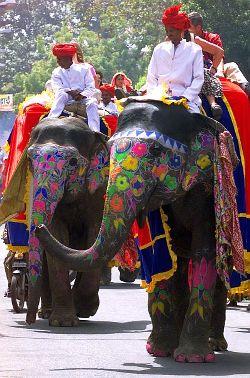 High growth is good for those who sell motor cars and home appliances, but it can make better sense to tell people they must first learn to clean their own toilets, find cheap ways to produce enough safe drinking water and reform the way we teach children in government schools.
The latest numbers on the Indian economy aren't cheerful.
While inflation continues its downward trend, the Consumer Price Index for November recording 4.38 per cent, below the Reserve Bank of India's comfort zone of five per cent, the Index of Industrial Production has registered a staggering negative 4.2 per cent for October.
When industrial output and inflation fall simultaneously, though it is both a piece of good and bad news, taken together they can signal clear signs of an economic slowdown.
What makes the picture more forbidding is that the global economy is also moving in the wrong direction.
The International Monetary Fund, in its October revision of the World Economic Outlook, lowered the forecast for the current year (2014) by 0.4 percentage points, to 3.3 per cent.
With the European and Chinese economies signalling a slowdown and only the United States economy showing clear signs of robustness, growth sentiment for the global economy will be downbeat.
Through the 2000s and halfway into the current decade, the Indian economy, as a result of its close integration with the global economy, has moved in tandem.
So the bets placed on the Narendra Modi government taking the Indian economy's growth rate sharply up from the dire below-five-per-cent straits it had fallen into because of the policy paralysis in the closing years of the United Progressive Alliance rule will have to be hedged.
It is quite possible that without hitting the magic figure of seven per cent the Indian economy will turn out to be a, if not the, foremost emerging market performer in a couple of years, beating China's growth rate by a whisker.
That will be credible in itself; but will question calculations of sharp reductions in poverty by riding on the back of eight per cent plus growth.
However, there is a view that high growth in itself does not matter if it is not accompanied with commensurate improvement in human development resulting in higher levels of well-being.
Growth will have some meaning if it leads to higher life expectancy and lower levels of morbidity, that is, people living longer and healthier lives, along with crucial indicators like maternal and infant mortality going down.
If along with this the country moves closer to not just literacy but also universal primary and secondary education, then the so-called demographic dividend will begin to be reaped.
A healthier and better educated workforce matters as much as better roads and more electricity.
Also, a key assumption that you need to grow fast so that the government can have the resources to lift large numbers out of poverty needs to be questioned.
For a healthier and economically more productive population it is crucial for the country to have enough toilets, for everyone to get safe drinking water, and for meaningful (in terms of outcomes) primary and secondary education.
The critical point is that these goals do not cost all that much.
The country is already spending enough to make their delivery possible.
The delivery is not taking place because of a governance, not resource, shortfall.
If the Annual Status of Education Report surveys have established anything, then it is that the paramount problem is the defect in the way primary and secondary education are structured.
(Inadequate budgetary support comes later.)
For example, instead of putting children of the same age in the same class, put those of varying age but same ability in the same class.
Now comes the issue of sustainable growth.
There is serious concern that the disappearance of glaciers following global warming means that rivers that are considered to be the life source for north India may cease to be perennial.
There may be a difference of opinion about when the Himalayan glaciers will disappear, but there is no doubt they are retreating.
There is also the issue of seriously deficient air quality over urban India, the causes being automobile pollution -- and, in many cases, the location of thermal power plants near urban centres.
The air pollution takes a serious health toll.
As the world moves closer to an agreement to halt climate change, India's ability to keep pursuing the path of high dirty growth will be limited.
To refuse an emission cap, it will have to at least show that it is reducing the energy and emission intensity of its growth.
Image: Decorated elephants walk on a street during the Elephant Festival in Jaipur. Photograph: Reuters