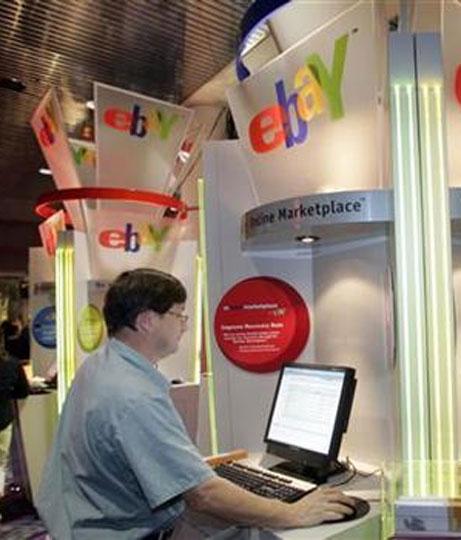 What will it take to get India's poor broadband penetration to be seen as a problem and not as a condition, thus enabling real, serious e-commerce to take off in India?
Indians are ecstatically buying mobile phones, apparel, and innumerable other goods and services online at knock-down prices.
The first stage of e-commerce, in which wholesalers are disintermediated and retailers swarm to buy their supplies online, has arrived -- with more than half a million transactions happening every day fuelled by more than $2 billion of foreign capital that has poured into the industry.
Yet this type of e-commerce is, in the broader scheme of things, a relatively frivolous part of the overall promise of the Information Age; the bigger promise is making high-quality healthcare and education more affordable and available to all citizens. This is its really worthwhile promise.
Late last year, the American analyst Mary Meeker, speaking at an international conference, estimated the percentage of Indians who have at least a basic form of internet access as 11 per cent of our population.
This figure, termed the internet penetration percentage, is 78 per cent for the United States.
Russia, she estimates at 48 per cent, China at 43 per cent, Brazil at 45 per cent and even Indonesia at 23 per cent.
What is coming in India's way? The first obstacle to a greater spread of the internet in India is cost.
The next hundred million possible users of the internet in India today work as shop assistants, or as hawkers, or as street vendors, and earn less than Rs 9,000 a month, according to the report, How India Earns Spends and Saves, from the National Council of Applied Economic Research.
An affordable internet connection for them means one priced at less than Rs 100 a month, always-on and unlimited usage.
Why are internet connections so expensive in India?
When I send an email from my phone from my home in Colaba, Mumbai, to a friend in Mahim in central Mumbai, see the path the email traverses: from my phone via spectrum to the nearest cellphone tower (in Colaba), then from the base of the cell tower via underground cable to the base of a cell tower in Mahim, then via undersea cable to the United States to my friend's email service provider's facility; a response from there traverses all the way back via undersea cable to a landing point in Mumbai, then travels by underground cable to a cell tower in Mahim and then via spectrum to my friend's phone.
His responses to me have to travel the same tortuous path.
All this intercontinental travel adds up the cost.
In addition, if there was fibre-optic cable underground infrastructure and a system of internet exchanges in India that covered all our major cities, my email message would have travelled via local wi-fi through this fibre-optic channel and back, all within India.
The Telecom Regulatory Authority of India, as early as 2010, pointed all this out in a consultation paper.
Its main recommendation was that a National Optic Fibre Agency be set up and at a cost of Rs 65,000 crores (Rs 650 billion) a fibre-optic network be laid across the country as a public utility.
Since then, Bharat Broadband Network, the entity that will execute this plan, has come into existence and pilot projects have been undertaken in Ajmer in Rajasthan, Visakhapatnam in Andhra Pradesh, and Panisagar in Tripura.
Similarly, a National Internet Exchange or NIXI has come into being with traffic exchange points in the seven largest cities in India.
The other day, on a trip to Bangalore, I checked the path that an email I sent on my phone took to reach my office in Mumbai.
And here it is: Bangalore-Delhi-London-Newark-New York-Palo Alto-Tokyo-Singapore-Chennai-Hyderabad-Delhi-Mumbai.
I suspect that between Trai's noble goal as expressed in its 2010 recommendations and reality, there lies India's political economy.
Telecom companies, internet service providers, and application and content providers have been reluctant to peer with each other at NIXI.
Enforcing this peering and swiftly executing the visionary national optic-fibre plan does not appear to be on anybody's policy agenda.
It was Thomas Birkland in his book An Introduction to the Policy Process who pointed out that in political decision-making something can be seen to be a condition about which nothing much can be done, or it can be seen to be a problem about which something can be done.
For example, young children being made to work in factories was for a long time seen to be a social condition about which nothing could be done, till public opinion changed and it began to be seen as a problem.
Once this change of perception happened, no doubt because of the work of social activists, laws against child labour were enacted, firm public action was initiated against employers who used child labour.
I wonder what it will take to get India's poor broadband penetration to be seen as a problem and not as a condition. And enable real, serious e-commerce to take off in India.
Ajit Balakrishnan, the founder and CEO of rediff.com, is the author of The Wave Rider: A Chronicle of the Information Age. ajitb@rediffmail.com.
Photograph: Steve Marcus/Reuters