Member of Parliament Rajeev Chandrasekhar discusses five issues pivotal for the success of Digital India.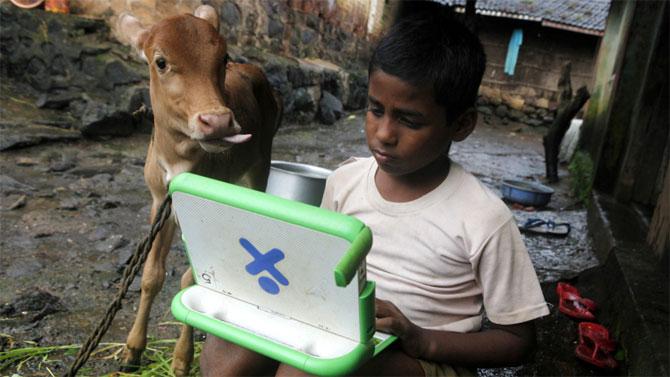 The Digital India programme was launched amidst much fanfare last week, in an event where Prime Minister Narendra Modi and Telecom Minister Ravi Shankar Prasad etched the road map for India's digital transformation. If it was earlier unclear how the programme would tangibly benefit India, the PM's address directly allayed these concerns – he has stated that Digital India has already received investment commitments worth Rs 4.5 lakh crore, and added that about 18 lakh (1.8 million) jobs would be created as a result of Digital India activities over the next five years.
The tremendous economic opportunity that Digital India presents has been well documented. A 2014 report authored by the McKinsey Global Institute has forecast that Digital India positioned our country with the biggest opportunity yet to accelerate economic growth. In the next 10 years, leveraging technology in India through Digital India could pump in anywhere between $500 billion and $1 trillion into the economy -- which represents anywhere between 20 and 30 per cent of India's current GDP -- in other words, equal to the manufacturing sector's share of GDP.
The transformational benefits of embedding technology into governance are also well documented – technology could help 200 to 250 million Indians improve nutrition and raise incomes by receiving their full entitlements of subsidised food (using electronic payments or technology-enabled distribution to reduce leakage of benefits).
About 90 million farmers in 2025 could improve their incomes through access to real-time market information. Technology-based teaching methods can improve school learning outcomes and thereby raise the productivity of some 24 million students who will enter the workforce by 2025, and help bring vocational training to anywhere between 18 and 33 million more Indians.
Additionally, an estimated 300 million Indians could achieve financial inclusion through technology-enabled services in 2025, and 400 million of India's poor could gain access to improved health-care services.
There is, therefore, no doubt that technology will transform the lives of citizens -- be it effecting a swift and direct change in the citizen-government and government-government dynamic. It is also clear that this government, through Digital India is looking to usher in India's technological revolution and, importantly, has fundamentally understood the transformational potential of technology and is willing to deploy the efforts required to make this happen.
There are, however, some very valid policy concerns that the government needs to concertedly address as a priority in order to ensure the success of the programme. These challenges threaten to derail the country's Digital India vision, and cannot be subdued by the rhetorical catchphrases and alluring changes of transformation, that are only the end result of a successfully executed programme.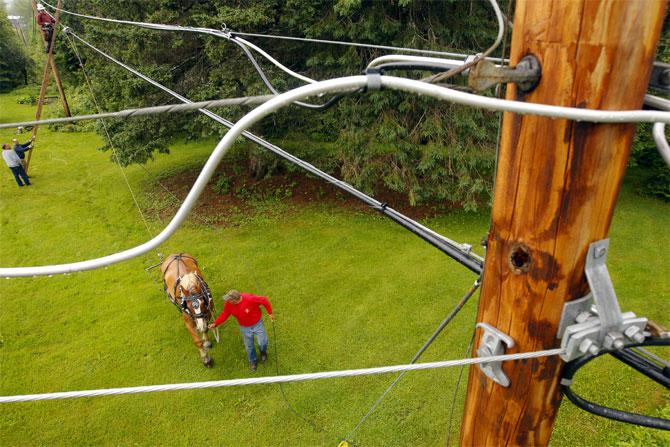 First, the delays in the laying out of the National Optic Fibre Network need to be addressed. The NOFN is the backbone of Digital India -- it creates the infrastructural framework upon which Internet connectivity (and all its allied benefits,) shall be made available to everyone of India's 250,000 panchayats.
In response to a question in the Lok Sabha in February this year, the ministry of communications and information technology reported that only 1,275 blocks have started work under phase 1 of the NOFN. It has also been reported in the media that we are laying out only 500 km each month, as opposed to the 30,000 km of cable that need to be laid out. Reasons for the slow progress of the programme need to be enquired into, and action needs to be taken to expedite this process on a priority basis.
Second, the government needs to examine the validity of claims from the industry on spectrum shortage. While the telecom minister denied this in an interview this year, it is worth examining what made TRAI chairman Rahul Khullar echo this claim last year, when he said, "The availability of airwaves in India is less than 40 per cent as compared to European nations and less than 50 per cent than in China."
Spectrum is a scarce resource, but measurements reveal that several licensed frequency bands are underutilised most of the time. The government could consider introducing emerging technologies such as cognitive radio that could allow spectrum to be used more efficiently. A CR transceiver scans for unused bands and changes its transmission and reception parameters to different frequencies during heavy data loads without interruption.
It also can listen for interference on busy channels and calculate a way to reduce it so the channels may be used by more people.The key advantage of CR, also known as dynamic spectrum access, is that it can sense an unused channel and switch to it. The US government is currently using this technology to improve the efficiency of spectrum use.
Third, and most importantly, the government needs to create an enabling policy ecosystem to ensure that legislation and regulations bolster e-innovation and the design of Indian applications. This can only happen if the Internet is neutral -- ie, open, fair, accessible and has no gatekeepers. This is crucial for new entrants to have the ability to create applications and services that enable Digital India to improve the efficiency of the government and other services. To this extent, the government's official policy on Net Neutrality shall be crucial.
Fourth, the government needs to create a unified and efficient technological platform for the entire government machinery so as to ensure that all tasks, both government-government and government-citizen, are automated. This, as I wrote in another article (external link) last week, shall require a good chief technology officer within the government to lead the process of creating and embedding such a platform -- the platform that allows it to operate with consistent standards of efficiency, transparency and responsiveness. The creation of this platform is essential to realising the vision of 'Maximum Governance Minimum Government'.
Fifth is the issue of cyber security. As Digital India accelerates towards its vision for Universal Access, there is also a need for the government to create a robust Internet safety architecture. A 2014 report ranked India second, only after the United States, for cyber crimes through the social media. India is also ill-equipped to handle cyber-terrorism attacks.
There are major gaps in the present-day skill situation concerning IT security, which can impact the handling of cyber threats in industries such as banking, defence, healthcare, information and energy among others. Cyber security, therefore, remains a huge gap in India's Internet policy ecosystem and must be at the very top of the MoCIT's (ministry of communication and information technology) list of policy priorities.
These five issues are pivotal to ensuring Digital India's success and require the immediate intervention of the government. There is much to gain from a digital transformation, but we now need to ensure that the rhetoric is backed by solid and well thought through execution.
Rajeev Chandrasekhar is a member of Parliament and technology entrepreneur.