Multiple organisations of different kinds with overlapping goals would be a dream situation for those who believe in competition and innovation, notes Debashis Basu.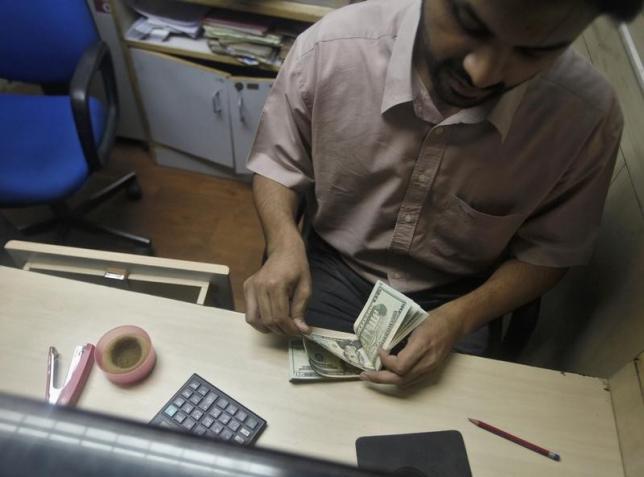 You can call it liberal policy making that will lead to competitiveness and innovation.
Or, you can call it the right hand not doing what the left hand is doing with the head looking in some other direction.
Last week, the Reserve Bank of India (RBI), following up on its intentions laid out less than two years ago, shortlisted 10 entities to be licensed as small finance banks (SFBs).
Of these, eight are microfinance institutions (MFIs), one a commercial vehicle financier and one a local area bank.
A shortlist of SFBs come close on the heels of 11 entities licensed as payment banks who can accept deposits and sell financial products but cannot lend.
SFBs can do everything a normal commercial bank can - accept deposits, lend and sell non-banking products.
But their mandate is to service the underserved section of people, including small business units, small and marginal farmers, micro and small industries, and even those in the unorganised sector.
This is a welcome move.
But didn't the government announce with great fanfare the launch of Micro Units Development Refinance Agency (MUDRA) Bank just a few months ago? MUDRA Bank was to help millions of small businessmen with loans from a few thousand rupees to Rs 2 lakh.
Separately, the government has also announced a Rs 10,000-crore or Rs 100 billion start-up fund, to be administered by the Small Industries Development Bank of India.
Then there are public sector banks, which still have to fulfil the priority-sector quota of lending to small businessmen, the farm sector and low-income earners.
There are regional rural banks, National Small Industries Corporation and refinancers like National Bank for Agricultural and Rural Development, which are also supposed to lend to small businesses.
Multiple organisations of different kinds with overlapping goals would be a dream situation for those who believe in competition and innovation.
Unfortunately, in this case, it is a path to gross inefficiency because of one crucial factor - their ownership.
Most of these institutions with overlapping objectives to lend to small businessmen and farmers are owned by the government.
They have little accountability and are used with impunity by vested interests.
They are not driven by competition and innovation.
Into this situation, enter small finance banks, payments banks licensed by the RBI and MUDRA, which is also supposed to finance and refinance small business loans, all in one year.
The first two are products of RBI's policies to create private-sector competition in the banking space and are well-thought out.
They will foster competition and innovation.
The third is a version of the '70s idea of government-directed credit.
It almost looks like the RBI and Centre are not talking to each other about the best way to "fund the unfunded".
Consider this. The priority-sector lending requirement of SFBs is 75 per cent of the net credit compared with 40 per cent for other banks.
SFBs should also have 50 per cent of the loan portfolio with ticket sizes less than Rs 250,000,0.
PSBs see priority sector lending as an obligation.
SFBs, most of them being MFIs, may see this as their core strength.
Therefore, if the objective is to provide credit to small businesses, we should have 10 more small banks, encourage them to grow into large nationwide organisations and gradually remove the task of priority-sector lending from PSBs and other organisations.
The field should be clear for both, to compete in their own areas. As it stands today, in the absence of a coherent strategy, these new banks will start chipping away the businesses of PSBs in certain pockets.
Both the payments banks and SFBs will attack their small deposit base (payments banks can accept deposits up to Rs 1 lakh per account) and the lucrative remittance business, even as the government is dithering about the ownership and accountability of PSBs.
On the lending side, the CEO of one of the microfinance institutions, which has been shortlisted for a small bank has been quoted as saying that his company would lend to marginal farmers who own less than two acres of land, tenant farmers, and will provide housing finance loans and business loans to shopkeepers.
That sounds like the target of PSBs' priority sector borrowers and the target of MUDRA Bank, as repeatedly articulated by the PM.
It should be obvious that before creating new categories of organisations, we should have a coherent strategy and clear policy objectives about what kind of banking services we need and which is the most cost-efficient, competitive and innovative way of delivering it. This is missing today.
The least the government can do is merge all central agencies that fund and promote small businesses into MUDRA. But that would just be the starting point.
---
Debashis Basu is the editor of www.moneylife.in editor@moneylife.in