If we can come up with ways of sharing property rights on the internet, why not do something similar in urban spaces, asks Ajit Balakrishnan.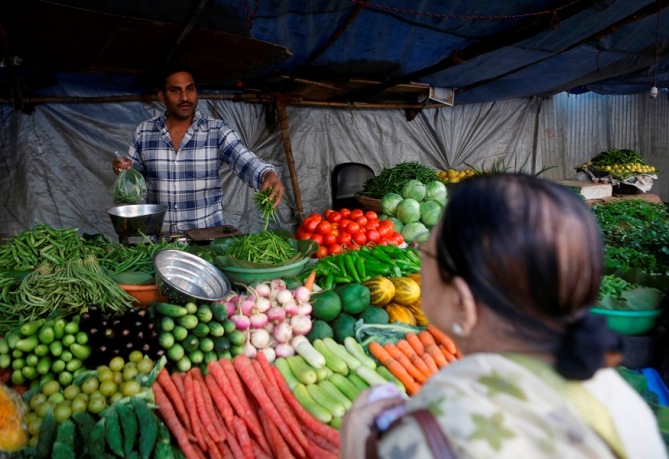 Image: 50 per cent of our workforce is trapped in agriculture that makes up only 10 per cent of India's GDP. Photograph: Reuters
Every time I read about some new initiative in the internet world, my mind turns to Subhas (who goes by just one name), the fruit vendor who operates on the street where I live in Colaba, Mumbai.

So, when the new guidelines for internet "marketplaces" arrived late last week, my mind raced to Mr Subhas.
Mr Subhas sells fresh fruit on a stretch of pavement which has high foot traffic: people who live in nearby high-rise buildings need to walk past Mr Subhas's stretch of the pavement whether they are on their way to and from the BEST bus shelter there or when they go for a walk at the nearby Port Trust public park.
I am perpetually in a state of holding my breath at Mr Subhas's precarious existence -- any day, local police may turf him and his tiny fruit stall off the pavement.
Which is why I thought of Mr Subhas when the central government finally issued the guidelines that sought to prescribe who can and who cannot trade in India's consumer e-commerce market -- a space not very different from the one Mr Subhas trades in.
Like Mr Subhas, India's e-commerce players get their stock of goods from some wholesaler; Mr Subhas gets his from Mumbai's fruit wholesale market at Byculla, the e-commerce players get theirs from wholesale importers in Mumbai or Delhi, or if they are adventurous enough, from dealers in Shenzhen, China.
Mr Subhas (as I recounted in an earlier column), came to Mumbai from Pratapgarh in Uttar Pradesh 26 years ago leaving behind the two-acre farm from which, trying to extract a living, his father had broken his heart; over the years, he got himself this strategic spot at the predominantly residential lower end of the Colaba Causeway.
His "spot" is a tarpaulin spread over six wooden boxes on which he displays the fruit in season that he handpicks from the Byculla wholesale vegetable market.
His tiny fruit stall makes him about Rs 15,000 a month, with which he happily educates his son, now in Class 9.
Mr Subhas's situation is not unlike millions of others in India. Many economists have pointed out that a large part of the labour force is still trapped in agriculture -- 50 per cent of our workforce is trapped in agriculture that makes up only 10 per cent of India's GDP.
It is no wonder that they are leaving this miserable existence and heading for towns like Mumbai but are unable to find jobs in the formal sector, and so set up business as vendors, like Mr Subhas, or work as scavengers, rag-pickers, squatters and even producers -- and, says Professor Rajesh Bhattacharya of IIM-Calcutta, "traverse the urban space more in the manner of their counterpart of herdsmen, peasants and hunter-gatherers in the villages… in an Urban Commons".
While, this kind of "urban commons" does not have legal sanction, I must point out that similar vending activities on the internet led to the creation of new laws making it lawful for an "internet marketplace" with clear-cut protection for players whose operations are no different from operations of the kind that Mr Subhas runs.
We enacted the Information Technology Amendment Act 2008, bringing to life and providing protection for such vendors, called "information intermediaries".
I served on the expert committee that brought this about and personally wrote the section of that Act on information intermediaries.
Many observers have pointed out this flow of people from rural India to our cities looking for employment opportunities can only increase in the future, and that our hope for avoiding this nightmare rests on an industrialisation process that we hope will create the necessary jobs in urban India.
But Prof Bhattacharya, quoting Dani Rodrik, argues, "Traditional paths to development via industrialisation may no longer be available to developing countries today; China may have been the last country to develop by industrialising itself. The level of per capita income at which manufacturing income peaked in a country as also the peak share of manufacturing in the labour force has been steadily falling from more than $12,000 and more than 35 per cent for Germany in 1970 to more than $8,000 and less than 30 per cent for Korea in 1989 to about $6,000 and 20 per cent for Mexico in 1990 to about $3,000 and 17 per cent for China in 1996 to $2,000 and around 13 per cent for India in 2002. In short, peak manufacturing is occurring at much lower levels of per capita income and the peak share of manufacturing labour is also going down globally."
Official data shows, he says, that the average informal firm incurs negligible expenses on many necessary inputs and productive assets.
The absence of such explicit costs enables the firms to retain most of its value-added as household income to meet subsistence needs of the household.
This is done through what we call "encroachment", "illegal" sharing of privately supplied services such as electricity, sharing of common assets such as public land, interest-free borrowing of assets from co-producers in the informal economy, sharing of market information and skills and so on.
In conclusion he says, we need to develop a new theoretical framework which relooks at "property rights" with a fresh eye that will lead to an informal commons in the urban space alongside and in contestation with formal private and public property rights, thereby producing a plurality of property rights on the ground.
My question is, if we can come up with ways of sharing property rights on the internet with concepts like "net neutrality" and "open source" licensing in equally heavily contested cyberspace, why can we not do something similar in physical urban space, to create an "urban commons"?
Ajit Balakrishnan, founder and CEO of Rediff.com, is the author of The Wave Rider, A Chronicle of the Information Age. You can reach him at ajitb@rediffmail.com