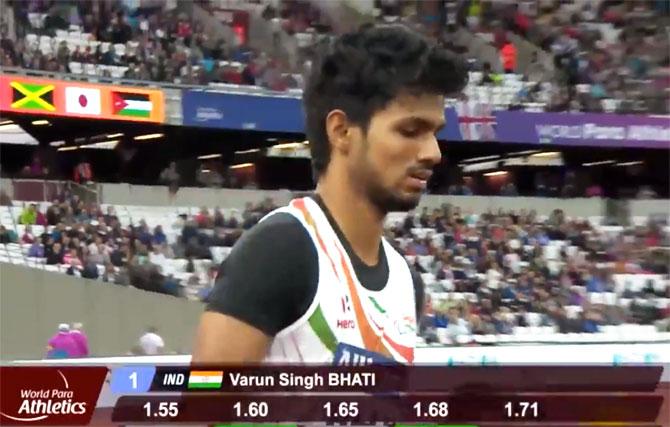 IMAGE: A video grab of India's Varun Bhati after winning the bronze at the World Para Athletics on Saturday. Video courtesy: World Para Athletics/Twitter
India's Sharad Kumar and Varun Bhati won silver and bronze respectively in the High Jump event at the World Para Athletics Championship in London.
Sharad and Bhati participated in the T-42 category of men's high jump event.
Sharad cleared a personal best height of 1.84m to win the silver while Bhati -- a Rio Paralympics medallist leaped 1.77m to earn a podium finish.
The gold medal was won by USA's Sam Grewe, who leaped a height 1.86m.
India now have five medals with a gold, two silver and two bronze medals.
India are currently 29th in the medal standings.