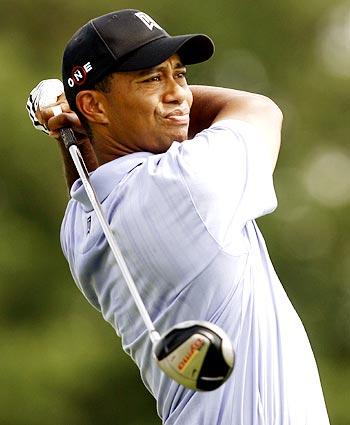 Tiger Woods has been interviewed by US authorities investigating Canadian doctor Anthony Galea, who is charged for unlawfully treating athletes with human growth hormone, the golfer said on Thursday.
The world number one, who is not accused of any wrongdoing but was a patient of the doctor, said the interview took place in Orlando, Florida last week.
"I co-operated and answered all their questions and that was it," Woods told reporters after the first round at the AT&T National at Aronimink Golf Club on Thursday.
Woods has said that he received treatment from Galea on his injured knee but has repeatedly denied ever using any banned substances or performance-enhancing drugs.
The American said the only treatment he received from Galea was 'blood-spinning', a legal procedure where blood is drawn from a patient then spun on a centrifuge before being injected into the injured area.
Galea is charged with a range of offences, including lying to federal officials, smuggling and unlawful distribution of unapproved drugs, including human growth hormone, to three unidentified National Football League (NFL) players.
Affidavits supporting the claim again him say he also treated Major League Baseball and professional golfers.
Woods did not elaborate further on his meeting with federal authorities but his agent, Mark Steinberg, told the New York Times the golfer was not under any investigation.
"It was confirmed that because he did nothing illegal, he is not the subject of any criminal investigation," Steinberg said.
"Because there is an ongoing investigation involving others, there will be no further comment," he added.