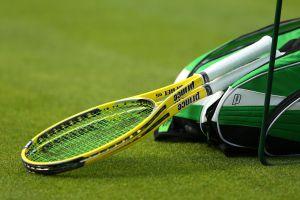 Two professional French tennis players were reportedly charged along with five other men with the gang rape of an American woman tennis player during a tournament in Greece.
Police said that the alleged rape took place during a tournament party at a hotel in the town of Marathon near Athens on October 3.
According to Sport24, the woman told police she had consensual sex with a Romanian youth, but was then gang-raped by three Frenchmen and a German, following which the yet-unnamed men were placed in pre-trial detention.
However, the five accused have denied the charge and stated that they were ''innocent young people'' in jail and have been accused of something that they did not do.
The five men were described as a professional tennis coach, two professional tennis players, a dance instructor and a fitness coach, the report added.
Photograph: Julian Finney/Getty Images