The Sports Ministry on Tuesday refused to attach too much importance to Indian Amateur Boxing Federation's (IABF) request for government's intervention saying it is "not a recognised body".
"For us, IABF is not a recognised body," Sports secretary, P K Deb said when asked about IABF's plea that SAI should stop communication with the boxing's world governing body AIBA.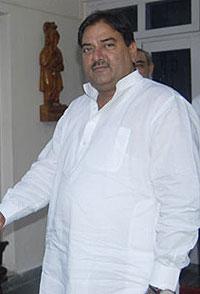 After a furious AIBA warned the IABF that letters from Sports Authority of India (SAI) seeking some clarifications could only make matters worse, the now-defunct association of Indian boxing sought government intervention to avoid the wrath of its parent body.
Recently, SAI, in its efforts to ensure Indian boxers' participation in a junior women's event in Hungary, got directly in touch with local organisers bypassing AIBA.
The Hungarian officials wrote to AIBA seeking clarification, which left the world body fuming.
Asked about SAI's move to bypass AIBA, Deb clarified: "Earlier, the Indian boxers used to participate (in any international competition) under the IABF flag but since it is a de-recognised body at the moment, the SAI had written to AIBA to ask who should be sending the names and entries of the boxers."
Deb also insisted that SAI did not get any response from either AIBA or the Hungarian authorities.
"As far as I am aware, SAI has not received any communication with either AIBA or the Hungarians authorities. I am told about the letter by the Indian Boxing Federation," he said.