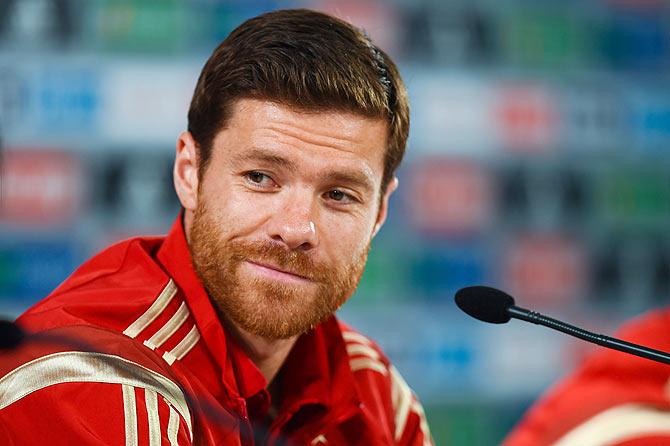 Image: Spain's Xabi Alonso. Photograph: David Ramos/Getty Images
Spain's Xabi Alonso has retired from international football, the World Cup and twice European Championship winning midfielder said on Wednesday.
In a stellar career that spanned 11 years and 114 caps, since his debut against Ecuador in April 2003, Alonso was a crucial part of the team that shed their 'underachievers' tag to dominate international football for six years.
"I quit the Spanish National Team. The hardest thing is knowing when to say goodbye, and after thinking about it, I think that my time with the National squad has come to an end," the 32-year-old said in a statement on the Spanish football team's official website (www.sefutbol.com).
"It has been a glorious period with the Spanish team that started more than 11 years ago, I have formed part of an historical generation that has fulfilled the dreams of millions of fans."