A spokesman for Roman Abramovich denied a news report on Monday that the billionaire Russian owner of London's Chelsea soccer club had been arrested in the United States.
"It's not true," John Mann said in response to a report on the web site of Russian financial daily RBK that Abramovich had been held by the U.S. Federal Bureau of Investigation.
"He is in the U.S. but he has not been arrested or detained," said Mann, who is Abramovich's Moscow spokesman.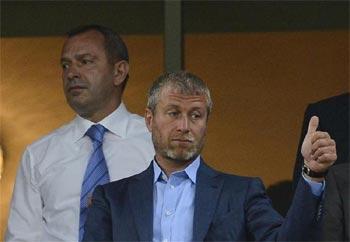 The unsourced RBK report followed media speculation over the unexplained death in Britain of exiled Russian tycoon Boris Berezovsky, who launched and lost a multi-billion-dollar court case against Abramovich, his former business partner, last year.
Abramovich, 46, is a major shareholder in London-listed steel firm Evraz, whose shares fell by more than 6 percent before recovering to trade 3.4 percent down on the day.
The London-based tycoon, reputed to have close ties to the Kremlin, was brought in late last year to strike a peace deal between the feuding shareholders in Norilsk Nickel, the world's largest nickel and palladium miner.
Photograph: Nigel Roddis/Reuters