Real Madrid head-coach Jose Mourinho has strongly hinted at a 'spectacular' return to his former club Chelsea as he gets ready to leave Madrid at the end of the season.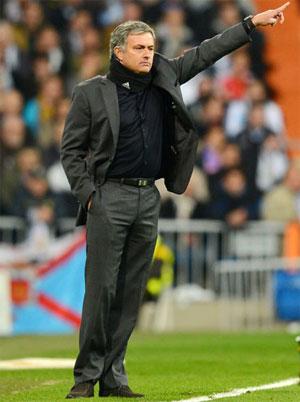 The 'Special One', who won six trophies in just over three seasons with the Blues, hinted at a Chelsea move by saying that his next club could be one where he had coached before, the Sun reports. Stating that it is no secret about him having an adventurous spirit, Mourinho said that it is not easy to find a new destination after having coached in England, Spain, Portugal and Italy.
Mourinho, who is said to have had preliminary talks with Chelsea chief Roman Abramovich to succeed interim boss Rafael Benitez, further said that the upcoming move is especially difficult for his family and added that there are things that may be about to happen which no one could imagine.
Rich French club Paris Saint-Germain is also openly courting Mourinho, while Inter Milan is trying to convince him to return and replace Andrea Stramaccioni, the report added.