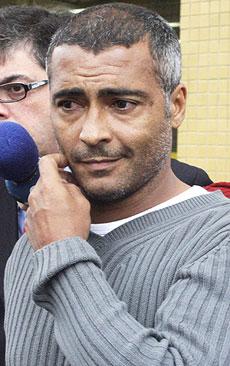 Brazilian football legend Romario is all set to represent the Brazilian Socialist Party in the upcoming election of federal deputies.
Known as 'Shorty' in international football circles, this diminutive football legend rose from the slums of northern Rio to become a giant of Brazil's 'beautiful game'. Now, the 5 feet 6inches former Barcelona and Brazil striker is pushing for a new, unexpected title: Romário MP, The Guardian reports.
The third highest scorer in Brazilan football history, Romário is keen to become one of Brazil's 513 federal deputies, the elections for which will be held in October.
"On the pitch, I was one of the best in my position," the former PSV Eindhoven and Barcelona striker said last week during a visit to Brazil's Congress with members of his Brazilian Socialist party (PSB).
"I will try to be one of the best here too," he said about his innings in politics.
Marco San, the co-ordinator of Romario's campaign, says the former striker's candidacy to the lower house of Congress will be ratified at the party's convention in June.
He says that, if elected, Romario will focus on social issues like health and education and on ways to use sport as a means to social inclusion.