FIFA President Sepp Blatter has said that if Qatar was denied hosting rights because of the weather, the next step could be snatching rights from a nation because of arbitrary and discriminatory reasons, and he was not a party to this but moving the World Cup to winter was definitely needed.
- Qatar happy to accommodate change in World Cup dates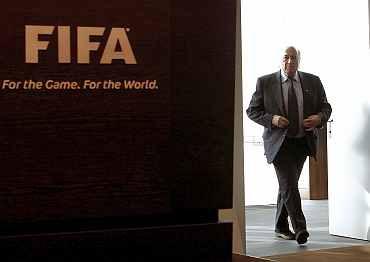 According to the Guardian, in Zurich on Thursday afternoon, nearly three years after the jaw dropping vote to hand the 2022 World Cup to Qatar, Sepp Blatter began chairing a two-day meeting of a FIFA executive committee debating a decision that will have far-reaching consequences for the global game.
The move to shift the World Cup to winter for the first time in 92 years has been presented as though it is the only sane thing to do, the report said.
FIFA's own technical reports, largely ignored by the 22 voters swayed by other factors, highlighted the ''potential health risk'' for players, officials and spectators and ranked Qatar's plans for team facilities as ''high risk'', the report added.