Prime Minister Vladimir Putin's impassioned support has made Russia a favourite to host a the 2018 World Cup. However, questions abound over the availability of infrastructure to host the event.
Putin has championed the bid to for the first World Cup ever in Russia or the Soviet Union, promising visa-free travel and impressing FIFA executives with his wholehearted political support of the ambitious project.
Russia has proposed staging the World Cup in 13 cities grouped into four clusters stretching from the exclave of Kaliningrad on the borders of the European Union to Yekaterinburg in the Urals on the fringe of Siberia.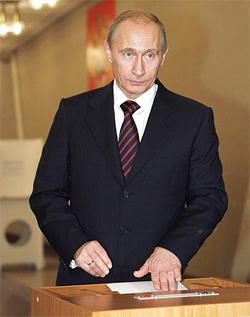 With the exception of Yekaterinburg, all the cities are in the European part of Russia and teams will not have to fly out to far-flung regions in Siberia and the Far East.
Putin said that construction works at the country's possible World Cup facilities would take place even if Russia's bid failed.
He also promised that football fans will have the right to travel free on public transport during the event.
Russia's plan for construction works and improving facilities in host cities perfectly fits FIFA's long-term plans of developing the sport, especially in regions with outdated infrastructure.
Russia's experience at holding international football events is limited to the rain-drenched 2008 Champions League final between Manchester United and Chelsea in Moscow, and the 1999 UEFA Cup final, which was won by Italian club Parma.