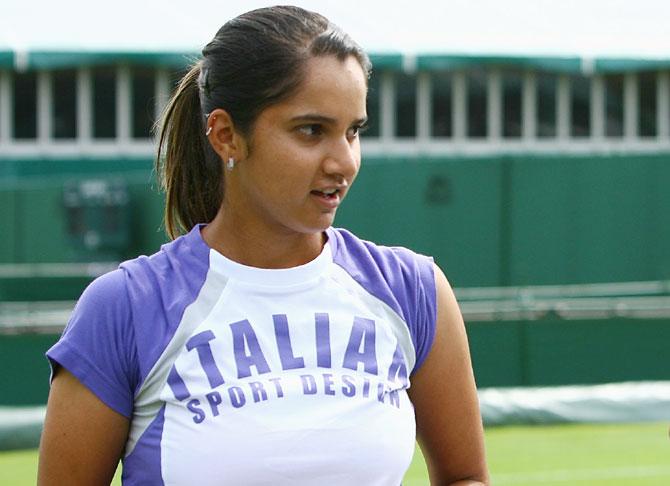 India's Sania Mirza during a training session. Photograph: Getty Images
Sania Mirza has said she wants to reach No. 1 position in the world rankings before bidding adieu to the game.
"I am six in the world and I would like to be number one before I retire," the tennis player replied to a query on her professional career in future. She participated in an interactive session in CII Young Indians Youth Conclave. Replying to another query, she said India needs to go a long way as far as inculcating sporting culture among youth, particularly girls, is concerned.
"But it has changed a lot. And I hope it would change a lot (further), where girls don't have to face difficult situations (in choosing sports as career). We have a long way to go before parents actually believe that their daughters can become professional athletes," she said.
She said she did not opt tennis as her career for money or fame, but because it was her passion. Sania said she had to face a lot of criticism when she started her career and overcame successfully.
'I am spared of nonsense writing only when I don't play'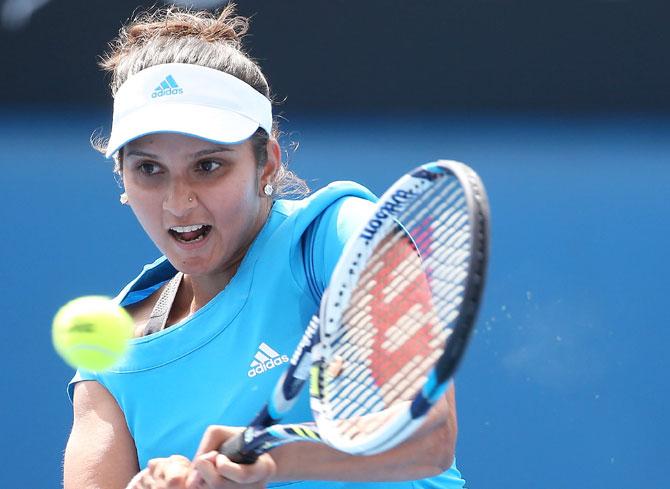 Sania Mirza in action. Photograph: Getty Images
Meanwhile, taking a dig at media, Sania said she is spared from "nonsense" writing about her only when she is not playing.
"When I am not playing I read newspapers because that is the only time they don't write nonsense about me," she said. Sania, winner of three mixed doubles Grand Slam titles, said, said her self-belief took her where she is today as she also ridiculed her critics.
"Actually the amazing part of these critics is I don't think anyone of them would have ever held a cricket bat or tennis racket in their lives and that's what makes it amazing. You just have to believe in yourself," 28-year-old Sania said.
'Those six months was the hardest part of my life'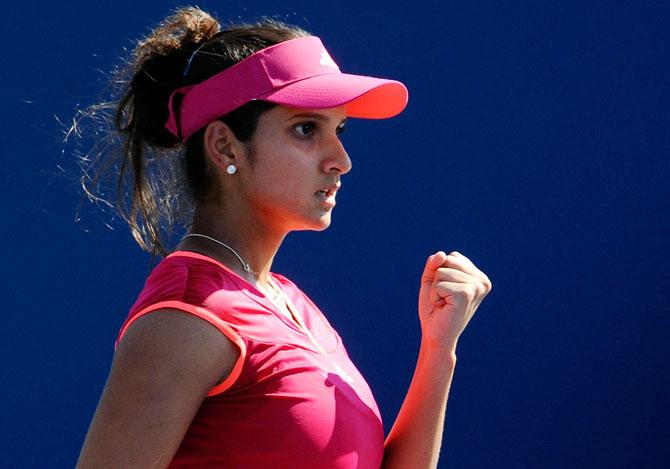 India's Sania Mirza exults after winning a point. Photograph: Getty Images
Sania admitted 2010 was the hardest phase of her career as she had to undergo surgeries.
"In 2010 I was hurt for about six months I even got married (during that time). For those six months I was handicapped. I could not even comb my hair.
"I could not change my clothes. So playing tennis was very farfetched at that point. For me those six months was the hardest part of my life," she said.
According to her, she had to practice sometimes on a tennis court that was made with cow dung during her childhood.