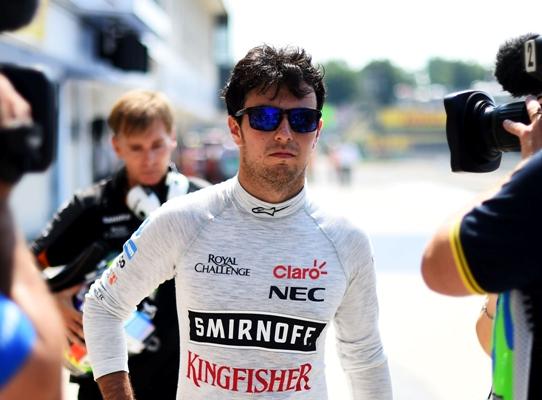 Sahara Force India enjoyed yet another double points finish in the 2016 Formula One season with Sergio Perez finishing a strong sixth and Nico Hulkenberg eighth at the action-packed Malaysian Grand Prix, in Sepang, Malaysia on Sunday.
The 12-point performance meant that Force India (124) are now leading Williams (121) by three points in the constructors championship.
Williams' Valtteri Bottas managed fifth position to take 10 points to keep his side in the hunt for the fourth.
With five races to go in the season, it will be a close fight between Force India and Williams for the fourth position.
Image: Sergio Perez of Mexico and Force India
Photograph: Getty Images