Faced with a tough choice between two top tournaments, the dates of which clash, India's ace cueist Pankaj Advani has decided to take part in the World Billiards Championship and skip the International Snooker Championship, later this month.
Advani recently turned pro on the Professional Snooker Tour and was looking forward to taking part in the October 28-November 4 International Snooker Championship in Chengdu, China, the world's richest pro-snooker tournament, which has US $950,000 in prize-money.
But, with the World Billiards Championship scheduled for October 18-28 in Leeds, England, Advani had to take a tough call and decided to skip the snooker event.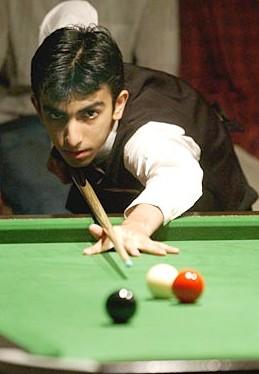 Unable to participate in both events due to the clash in dates, he withdrew participation from the International Snooker Championship and, as a result, will have to pay a statutory fine.
"A few months ago I took up the challenge of playing both billiards and snooker at the highest level, and, with a decision as unique as that, I was aware that there may be certain repercussions. And while an ideal situation would have allowed me to participate at both events, the clash of dates has forced me to pick one," said Advani.
With seven world titles under his belt, six in billiards and one in snooker, Advani has proved his mettle in both disciplines. Following brilliant victories over former world No 1 John Higgins and the legendary Steve Davis on the tour post his recent debut, 27-year-old Indian ace has become a force to reckon with on the mprofessional snooker circuit as well.
As the only active player competing at the highest level in both disciplines, Advani has been splitting his time between Sheffield, UK and India.
Asked about balancing both disciplines, he said, "It's the challenge of playing both billiards and snooker at the highest competitive level that keeps me going. The contrasting nature of both sports is what keeps me engaged and stimulated."