New York Knicks guard JR Smith was fined $25,000 by the National Basketball Association for posting "inappropriate pictures" on his Twitter account, the league announced on Saturday.
Smith, 26, posted a picture of a partly naked woman on his account on Thursday.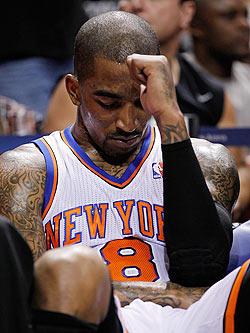 He later deleted the post and told reporters he regretted posting the Tweet but the NBA took a dim view, with executive vice president of basketball operations Stu Jackson announcing the penalty.
Smith signed with the Knicks last month after a brief stint in China during the NBA lockout. He had previously played for the New Orleans Hornets and Denver Nuggets.