National woman's footballer Poonam Chauhan has died of dengue on Tuesday.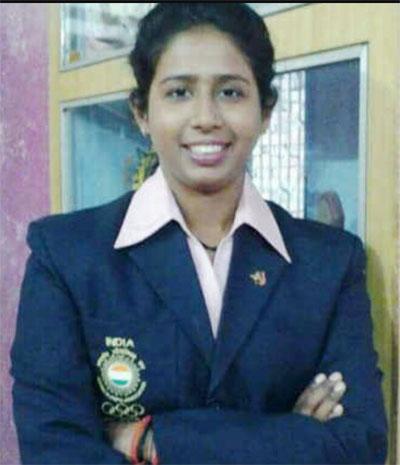 She was 29.
Poonam, who played for the Indian football team in 2010, was being treated at a private hospital in Varanasi where she was admitted a week ago.
She was a part of the team that had won a gold medal at the South Asian Games. She also played for the UP state football team and was one of its most crucial members.
Poonam was working as a football trainer at Varanasi's Sigra stadium.
She was cremated at Manikarnika ghat Wednesday.
Image: Poonam Chauhan
Photograph: Twitter