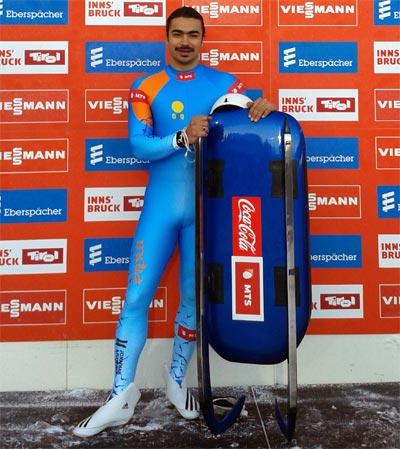 India's luge pilot Shiva Keshavan looked in good form as he finished a creditable 27th in the World Cup at Innsbruck, Austria.
During the race, Keshavan clocked 51.640 seconds, 0.8 seconds behind the winner earning him a 27th place in the competition besides bagging 14 Nations Cup points.
He also gained a valuable point for the Winter Olympic qualification criteria taking his overall points to three and placing him at the 33rd position in the Olympic rankings.
Keshavan must remain in the top 40 to qualify for the Sochi Winter Games next year, which he is confident of achieving.
"I hope to gradually move up the rankings as some of the experiments I am conducting with the equipment begin to pay off. In this race I covered up another three tenths of a second from the winner as compared to the last world cup," he said from Innsbruck.
Tucker West from the US took the top spot in the Nations Cup, clocking 50.753 seconds. Semien Pavlichenko from Russia bagged the second place at 50.875 seconds and the third place went to Reinhard Egger from Austria (50.887 seconds).
Keshavan has also been closely working with a group of engineer friends to modify his equipment.
"The races are giving me very valuable perspective on my standing in relation to where I want to be, and how much faster I need to be so to aim at a podium finish. This year we see how athletes are separated by smaller margins than ever before, what used to be a difference of hundredths of a second are now thousandths of a second.
"I know I have to make my sled faster by at least one second so I work on my sled everyday to make small improvements. It is now about gaining those hundredths of a second slowly and steadily. I am being able to do a lot more this year because of my sponsors, who have enabled me to work single-mindedly towards my goal," the 32-year-old said.
Keshavan will be competing next in Winterberg, Germany, which will be the third venue out of the total nine World Cups in the lead up to the Games.