Danny Boyle, who is directing the Olympic games opening ceremony, is celebrating in advance because he is convinced that the build-up for Friday's big event has helped unite the world during a time of economic turmoil.
The 55-year-old director is excited to present the kick-off party in London, and he is thrilled that the city is teeming with excitement.
But even though the event hasn't even begun, the Oscar winner insisted that he had already achieved his main goal of bringing everybody together.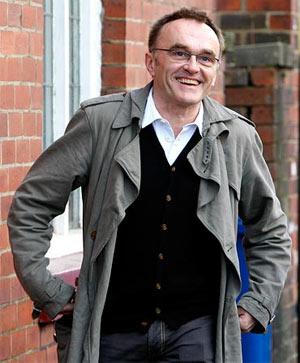 "I believe it's a success already because I believe the way that it's mobilised people together... (during) a tough time in Britain, and Europe, and the world (is a major accomplishment)," Contactmusic quoted him as saying.
The Slumdog Millionaire filmmaker still has a few last-minute jitters, but was hopeful that the spectacular will go off without a hitch on Friday night.
"Nothing can prepare you for the scale...There is always that possibility (that it could bomb) and that's OK because that's part of the process. The truth is you usually end up down the middle somewhere," he said.   
Federer eager to keep playing till Rio 2016
Meanwhile, world number one Roger Federer has said he wants to keep playing till the Rio de Janeiro Olympics in 2016, but adds that this will depend on whether his body can hold up long enough.
"There's so many moving parts. They also have a role in this decision-making. But the mind still wants me to play, and I hope the body allows me to do it as well," Sports24 quoted Federer, as saying.
Federer will try for his first Olympic gold medal in singles at Wimbledon, where he has won seven of his Grand Slam titles.
Federer's first match is against Colombian Alejandro Falla, who pushed him to five sets before losing in the first round at Wimbledon in 2010.
Photograph: Phil Noble/Reuters