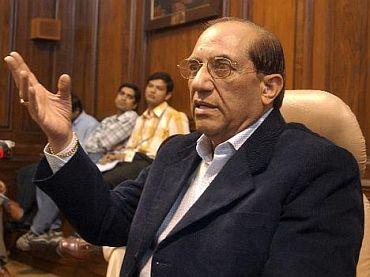 The Indian Olympic Association returned to the Olympic fold after a 14-month suspension following the election of N Ramachandran as Indian Olympic Association president after the new elections that were held on Sunday.
Former IOA President Vijay Kumar Malhotra on Tuesday hailed the IOC's decision to lift the ban on India, saying the country should now focus on preparing for the Commonwealth and Asian Games scheduled later this year.
"I am happy that suspension is over and now Indian teams and players will take part in the International events under the national flag," Malhotra said.
"The IOC Executive Board (EB) reinstated the National Olympic Committee (NOC) of India, the Indian Olympic Association, during an ad-hoc meeting in Sochi today," the IOC said in a statement.
The decision comes after the IOC's three observers for the elections left Indian shores "satisfied with the IOA elections promising to submit a 'favourable report to the IOC President'.
As a result of the IOC's decision, the Indian athletes will now be able to compete under the national flag at international events.
They had been competing as independent athletes ever since the IOA was slapped with a suspension for failing to comply with the Olympic Charter and its statutes, relating specifically to good governance.
The most immediate effect of this would be seen at the ongoing Winter Olympics in Sochi, where the Indians would now be allowed to carry the tri-colour during the closing ceremony after parading through the opening ceremony under an IOC flag.
Malhotra said India has always supported the Olympic charter and "hopefully the Olympic movement will become stronger in the country".
Malhotra said with the lifting of the suspension, the IOA should now prepare the teams for the Commonwealth and Asian Games.
Malhotra appealed to all the National Sports Federations to give their unstinting support to the newly-elected IOA office-bearers.
Image: Vijay Kumar Malhotra