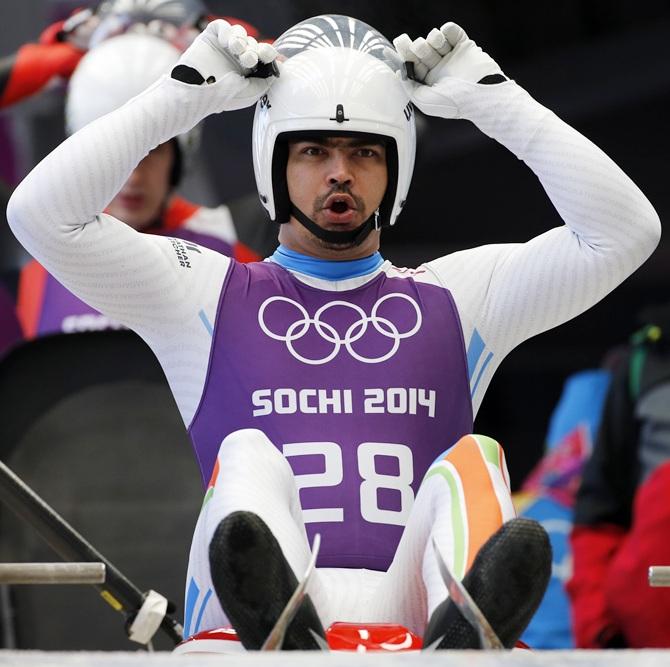 Shiva Keshavan finished a disappointing 37th in the men's singles luge competition at the Sochi Winter Olympics.
The 32-year-old Indian, competing in his fifth Winter Games, registered a combined timing of 3:37.149 seconds over four rounds to place 37th, out of 39 lugers in the fray, at the Sanki Sliding Center in Sochi.
Keshavan, who was competing under the IOC flag as an Independent Olympic Participant due to the suspension of the Indian Olympic Association, finished 37th and 34th in Sunday's third and fourth rounds.
He was 37th after the first two rounds on Saturday.
Felix Loch of Germany won the gold with a combined time of 3:27.526 seconds while Russia's Albert Demchenko (3:28.002s) and Italy's Armin Zoeggeler (3:28.797s) bagged the silver and bronze respectively.
This was Keshavan's worst performance at a Winter Olympics.
He finished 28th in Nagano (Japan) in 1998, 33rdin Salt Lake City (United States) in 2002, 25th in Torino (Italy) in 2006 and 29th in Vancouver (Canada) in 2010.
Two other Indians are also competing in the Games.
Cross-country skier Nadeem Iqbal will start his competition in the 15km Classic run on February 14, while Alpine skier Himanshu Thakur's Giant Slalom event begins on February 19.
Image: Independent Olympic Participant Shiva Keshavan during a men's luge training session ahead of the Sochi 2014 Winter Olympics
Photographs: Fabrizio Bensch/Reuters