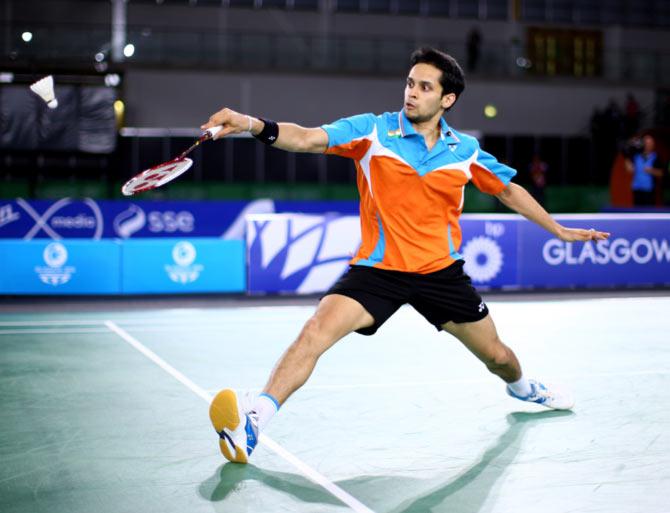 India's Parupalli Kashyap reached the second round of the men's singles competition at the $120,000 Korea Masters Grand Prix Gold in Jeju, Korea on Tuesday.
The Commonwealth Games champion advanced after his rival Kang Min Woo pulled out of the tournament.
The Indian will next take on fourth seed Wang Tzu Wei of Korea at the Seogwipo Olympic Stadium.
Image: Parupalli Kashyap
Photograph: Richard Heathcote/Getty Images