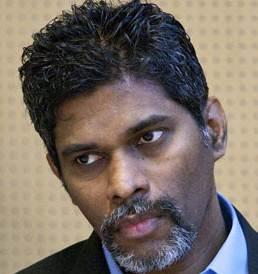 The world's biggest match-fixer, Indian-origin Wilson Raj Perumal is suspected of masterminding the rigging of Australian professional football, the biggest in the nation's history, even while he was under Hungarian police protection in Europe.
According to the Sydney Morning Herald, on Sunday, Victorian detectives arrested nine players and the coach of the Southern Stars Football Club, who play in the Victoria Premier League.
It is suspected Peramul recruited skilled ''journeymen'' players from Britain to join Australia's second-tier football league, where they could more easily manipulate the outcome of games but still play in matches that attracted large betting pools in Asia, the report said.
Police moved within 48 hours of the syndicate trying to pull off a sting involving the Southern Stars game on Friday night, the report added.
The accused players might have allegedly fixed every match they played this season after being directed by the syndicate to lose, draw or win, or concede goals or commit fouls during certain periods of the game, the report further said.
The chief executive of the FFA, David Gallop, said it was a distressing episode for everyone in Australian sport, and that the body would throw the book at these perpetrators, which could even mean life bans on worldwide basis.
Perumal, a Tamil from Singapore who has multiple convictions for match-fixing, agreed to assist European authorities in exposing his global match-rigging empire after he was arrested in Finland in 2011, according to the report.
Image: Wilson Raj Perumal/Facebook