Akram Moghrabi was released by Churchill Brothers before the Lebanese player was named in a major match-fixing scandal in his native country, the Indian I-League club told Reuters on Friday.
The Lebanese Football Federation sanctioned 24 players on Tuesday following allegations of fixing international and regional games with the AFC extending the punishment to the three, including Moghrabi, who they said played club football outside the west Asian country.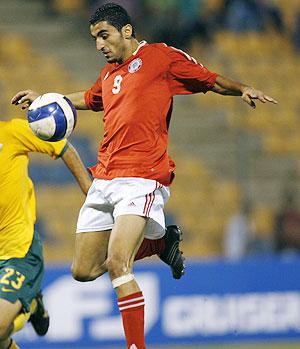 "We released him last month and signed an Afghan player in his place," Churchill Brothers technical director Shubhas Bhowmick said on Friday.
"He was homesick and we had to terminate his contract to let him return," he said of the 27-year-old forward who had joined the club in July on a one-year deal.
Asked for his impression of the player, Bhowmick said he had no clue about Moghrabi's possible involvement in the scandal.
"He was a nice boy but I can't say anything about his past," Bhowmick said.
The Lebanese Federation awarded life bans to forward Mahmoud El-Ali, who plays in Indonesia for Persiba Balipapan, and defender Ramez Dayoub, who plays for Selangor in Malaysia and has denied the accusations.
Despite the penalty, Persiba said they would stand by Ali, the Jakarta Globe reported.
"We have heard about that (the ban)," club president Syahril Taher was quoted as saying by the newspaper.
"Ali received a sanction from the Lebanese federation and not from FIFA, therefore there is no problem unless there is a notification otherwise from FIFA. Then we will immediately dismiss him," Syahril said.
"It is not yet certain that he is guilty as he can still appeal. The essence is that if there is not letter from FIFA regarding this ban, then El Ali can continue to play," he added.
Dayoub also appears to have the backing of his club with coach Irfan Bakti being quoted in the media as saying Selangor would give the player every support should he appeal against the ban.
Photograph: Jamal Saidi/ Reuters