Neymar will become the biggest name in Ligue 1 as mega-rich PSG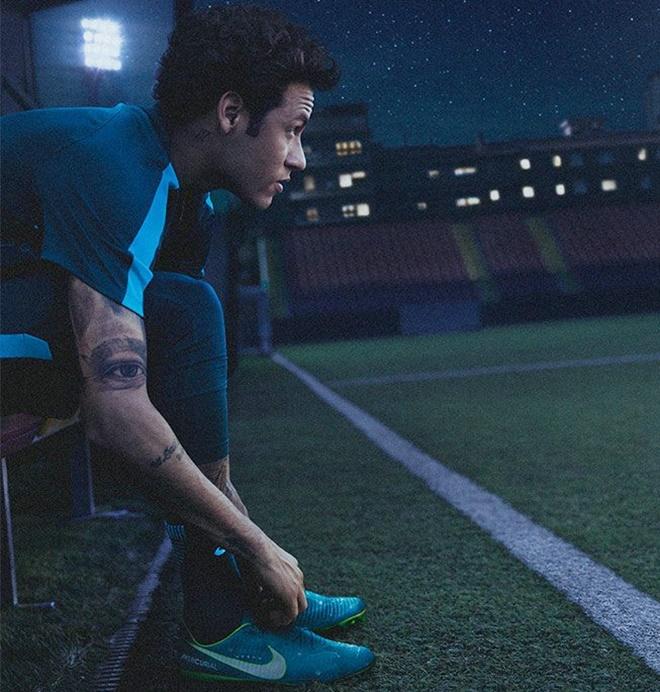 IMAGE: Neymar's move to PSG is expected to go through. Photograph: Neymar/Twitter.
Neymar's imminent arrival at Paris St Germain can help France's Ligue 1 grow to match Europe's powerhouse leagues, according to the director general of top flight side Lille.
The Brazilian striker's 222 million euro (200 million pounds) transfer from Barcelona to PSG hit a glitch on Thursday with Spain's La Liga rejecting the payment of Neymar's release clause from his contract, although his move is expected to go through.
Provided it does, Neymar will become the biggest name in Ligue 1 as mega-rich PSG set their sights on becoming the powerhouse club of European football.
While the staggering sums of money involved in the Neymar saga have drawn criticism, Lille's director general Marc Ingla believes it will help Ligue 1 punch its weight after so long being the poor relation of Spain's La Liga, England's Premier League, the German Bundesliga and Italy's Serie A.
"It is amazing. We invested in Lille knowing that Ligue 1 has a bright future and Neymar is an accelerator to this bright future of Ligue 1," he told the BBC's World Service.
"The young talent pool we have here is the best in Europe. That is why France is the number one exporting country in football. And that is why we think Ligue 1 is ripe for growth."
PSG, owned by the Qatar Sports Investments, are the only French club in the top 20 of Europe's rich list.
But Ingla thinks believes the arrival of Neymar will the help others grow and boost the profile of French football.
"I don't get why (Ligue 1) should be number five in terms of money generated and audience generated," he said.
"It does not mirror the talent potential we have. So I see Neymar's arrival as an accelerator for Ligue 1's potential and the possibility to shine globally."
Earlier on Thursday, Spain's La Liga rejected payment of a record-breaking release clause that would allow Neymar to leave Barcelona for PSG. A group of lawyers representing Nemar visited La Liga in Madrid on Thursday to try to settle the transfer and pay the 222 million-euro ($263 million) break fee.
The French League later issued a statement saying it "did not understand" the refusal of La Liga to accept the payment of the release clause for Neymar.
"The LFP asks the Liga to abide by the FIFA rules and its responsibilities," the statement said.
"The LFP supports Paris St Germain and wishes Neymar to join the Ligue 1 championship."