Finland's Kimi Raikkonen will stay at Lotus next year, the Formula One team indicated on Monday in a video posted on YouTube.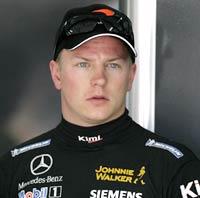 The British-based team posted a link on their official Twitter feed (@Lotus_F1Team) to a short clip that declared at the end: "Kimi Raikkonen and Lotus F1 team in 2013. The story continues".
A more formal statement was expected later.
Raikkonen, who won the 2007 title with Ferrari, made his Formula One comeback this season after ending a switch to the world rally championship.
The 33-year-old is third in the championship, 67 points off the lead, with three races to go despite not having won yet this season.
Raikkonen has been the most consistent driver on the grid, however, with 14 successive scoring finishes and every racing lap completed. He has been on the podium six times in 2012.