Japan's Sakon Yamamoto will be Virgin Racing's reserve driver for the first three races of the Formula One season starting in Australia this weekend, the team said on Wednesday.
Virgin will be the well-funded 28-year-old's sixth team in Formula One, after first being signed up as a reserve for Jordan in 2005.
Yamamoto started seven races with struggling Hispania (HRT) last season, after also joining them as a reserve. Previously he drove for Spyker in 2007 and now-defunct Super Aguri in 2006, where he also was initially a reserve.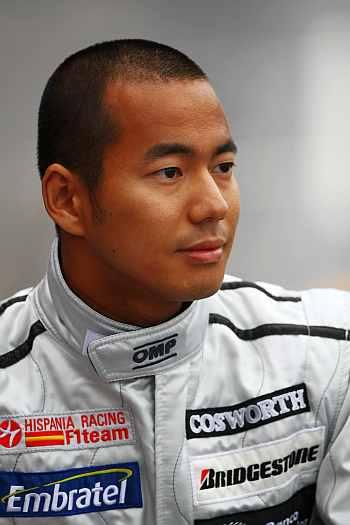 He was one of Renault's F1 development drivers in 2008, without getting any serious mileage in the car, and has failed to score any points in his 21 races.
"Sakon will spend the weekends observing the race drivers and attending all engineering meetings to ensure he is up to speed should there be an occasion where a last minute substitution is required," team boss John Booth said.
"Our reserve driver strategy is to help a number of drivers gain hard to come by track time and so we will be operating a roster featuring a number of racers that we are interested in evaluating during the forthcoming season," he added.
Virgin were last overall in 2010, their debut season, without scoring a point. Their regular race drivers are Germany's Timo Glock and Belgian Jerome d'Ambrosio.
Photograpgh: Getty Images