World champion Sebastian Vettel said driver-activated innovations for the new Formula One season had kept him busy on the opening day of practice for the season-opening Australian Grand Prix.
Drivers are this year able to activate an adjustable rear wing designed to aid overtaking, while the KERS system, which gives a short boost of power to the car, has been reintroduced.
"It surely keeps us busy, Melbourne is a rough track with plenty of bumps and plenty of corners," the German told a news conference.
"You really feel the speed here and you don't have much time, everything comes on you very quickly.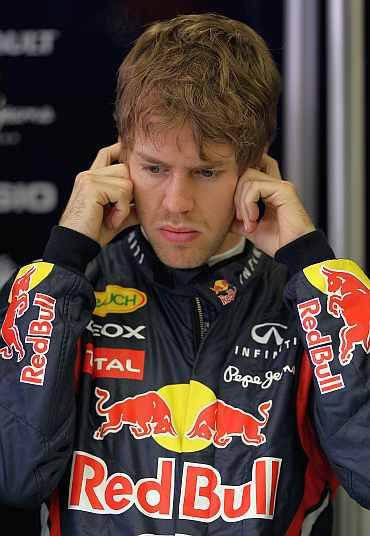 "Obviously it's up to us teams and drivers to find a (steering wheel) layout that suits us.
"Nevertheless, whatever layout you use, you have to use your thumb or maybe your finger -- the elbow hasn't come into use yet," he added.
"It keeps us very busy both of those things, and driving of course, and imagine if the phone rings?"
Vettel agreed with his Red Bull teammate Mark Webber that it did not make sense to have the adjustable rear wing available for the whole of practice and qualifying when its use will be restricted during races.
He admitted that it had not actually helped him to overtake.
"Basically, I tried and did not succeed," he said.
"To cut a long story short, it was not enough, but that's a good thing because you don't want a race to be artificial," he added.
Vettel, who started on pole position at Albert Park last year but failed to finish the race, said he was satisfied with the first two practice sessions, where he set the fourth fastest time of the day.
Red Bull spent time working on the other major change for the new season, the tyres which are designed to degrade more quickly to force teams to make more pit stops.
"We expected worse conditions here in terms of how long the tyres lasted," Vettel said.
"We'll have to come in a couple of times (and) ultimately we'll find out on Sunday...but so far I think we are positively surprised," he added.