Starting his transition to NASCAR stock car racing, 2007 Formula One world champion Kimi Raikkonen completed a two-day test of a Toyota Tundra truck on Tuesday.
"It was a lot of fun, I really had no expectations or anything to compare it to beforehand but at the end of the day, I am really looking forward to the first race," the Finn wrote on his team's Facebook page.
"It seems like KBM is a top team and I am excited to work with them," he added after the private test at Greshman Motorsports Park in Georgia.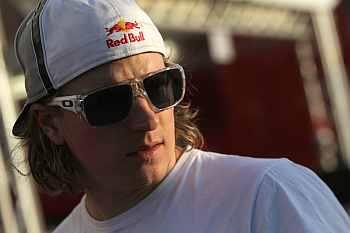 Team owner Kyle Busch, who shone in all three of NASCAR's top national divisions, was there for guidance at the 800-metre (half-mile) oval which is not part of the usual NASCAR schedule.
Photographs on the ICE1 Racing team page showed Raikkonen in an all-black driving suit with no sponsorship.
Raikkonen is scheduled to make his NASCAR debut on May 20 at Charlotte Motor Speedway, a 1.5-mile (2,410 metres) high banked, high speed oval which some drivers consider daunting for a first race.
"I don't know if he feels that he wants a challenge right off the bat, but I think it will be good for him," Busch told reporters last weekend.
Colombian ex-Formula One driver Juan Pablo Montoya said: "My first choice wouldn't be Charlotte to start my first race."
Busch is confident that his team, one of the best in the truck series, can get the job done.
"It will be good for him to get his feet wet and I would say if he can run top-20, top-15 in his first truck race that will be a success. We'll try to help him through practice and everything as much as I can anyways," Busch said.
Busch also told reporters that Raikkonen would be running three to five races when they did clash with the World Rally Championship.
The truck series is the third tier on NASCAR's circuit. The next step up is the Nationwide Series and the premier series is Sprint Cup.