Former Red Bull driver David Coulthard on Friday said Force India's stunning show in the second half of the 2009 Formula One season is no fluke and the country should be proud of the Vijay Mallya-owned outfit's spectacular achievements.
The British driver, now a Formula One pundit, said he, like most others, did not expect the Silverstone-based outfit to raise their performance and it was not just because they were lucky.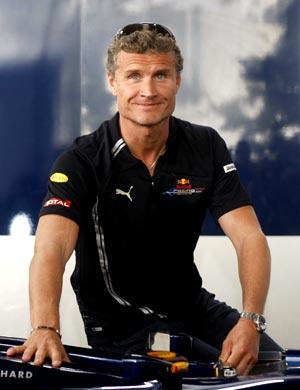 "Force India is doing a great job. Look at their performance in Belgium and at the Italian Grand Prix. It was excellent and awesome," said Coulthard.
"Their performance was both surprising and unpredictable. Seriously, they were the ones to watch out for this season and you cannot say luck had anything to do," said the Scotsman.
Force India registered their first points in the Belgian Grand Prix with Giancarlo Fisichella, who switched to Ferrari after the race, winning the team's first pole position and then coming second to record the outfit's first podium finish.
In the next race at Monza, Adrian Sutil came fourth to win five invaluable points for Force India.
Coulthard said it was an incredible show by the F1 minnows and India should be proud of their achievement.
"In first part of the season, they didn't score and took a while to rise. But after the mid-season break, they raised their standard and were at their best. You should be proud of them and it's a great thing for your country," said DC, as Coulthard is affectionately known as.
Winner of 13 F1 races, Coulthard said F1 was changing and it would suit small budget teams like Force India.
"Formula One has changed a lot. There are stricter guidelines and a host of new rules. They have massively reduced the budget also.
"Earlier, there were different kind of engines for different teams. The top-end teams used to get more powerful engines, while the smaller teams got those of less power. Now, it's not the case. Now McLaren and Force India have the same engine," he said.