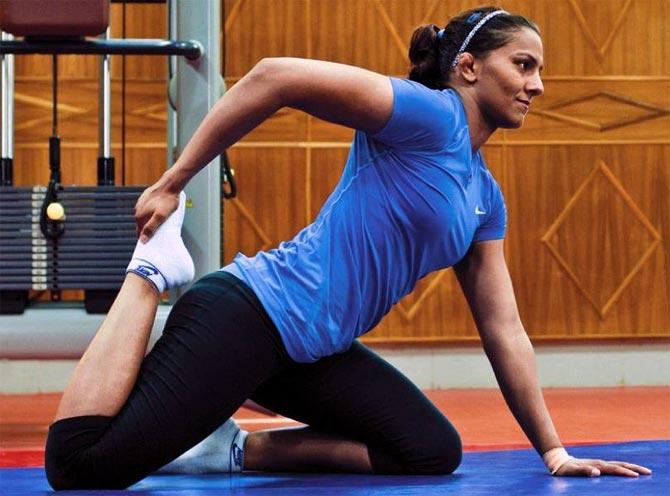 After days of speculation on her fitness, former Commonwealth Games gold-medallist Geeta Phogat was on Monday declared fit to take part in the Pro Wrestling League.

She is set to compete in the ongoing Pro Wrestling League with her franchise UP Dangal insisting that she would return to action on Tuesday.

The team declared that Geeta will be available for the encounter against NCR Punjab Royals on Tuesday but her sister Babita has been ruled out of the event due to injury.

The Uttar Pradesh franchise had named themselves as UP Dangal after inclusion of the much in demand real-life Dangal girls in the team.

UP team owner Sunny Katyal said, "Babita got injured while playing against Haryana Hammers. She was not able to stand still even for a minute against Olympic bronze medallist Sofia Mattsson.

"In the last match against Mumbai Maharathi, Babita was replaced by national champion Pinki, but unfortunately she was blocked in the 58kg category. She was facing Olympic bronze medallist Marwa Amri of Tunisia. But now with Geeta's availability her supporters are excited.

"After the success of the film everyone is eager to see her in action. Babita won't be able to play but she will be present to support her teammates."

Punjab suffered a setback when two-time Olympic medallist Togrul Asgarov was ruled out due to a neck injury and has been replaced by Continental Championship gold medallist Ilyas Bekbultov of Russia.
Image: Geeta Phogat
Photograph courtesy: Geeta Phogat/Facebook