World football governing body FIFA has reportedly announced that more than 3.5 million requests for the tickets of the 2014 World Cup in Brazil have been made from 199 countries in the second sale phase.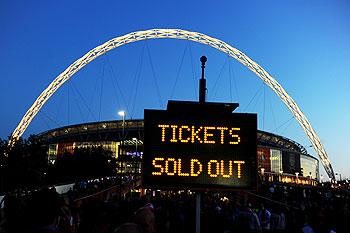 Tickets for the opening match in Sao Paulo on June 12 and the final in Rio's iconic Maracana stadium scheduled for July 13 are temporarily unavailable, although fans from the 32 participating teams still have until February 7 to request tickets via the FIFA website.
According to the Sydney Morning Herald, a FIFA official said that with a little more than three million tickets available at the 12 stadiums, the requests are at least ten times more than the available inventory, adding that nearly 80 per cent of requests came from Brazilians, who asked for more than 2.6 million tickets for 62 of the 64 matches on offer.
A statement also said that the continued high global demand for the World Cup is compelling evidence of rising interest in the tournament, although the report mentioned that only nationals or residents of the respective team''s country can apply for these tickets.
The first sale phase for about a million tickets attracted more than six million requests and the next sale phase, which will be on a first come, first served basis, will begin on March, the report added.
Photograph: Mike Hewitt/Getty Images