Spain's David Ferrer clinched his maiden Masters title when he ended Polish qualifier Jerzy Janowicz's brilliant run in Paris with a 6-4, 6-3 final win on Sunday.
Fourth seed Ferrer proved too consistent for world number 69 Janowicz, who had previously beaten five players from the top 20.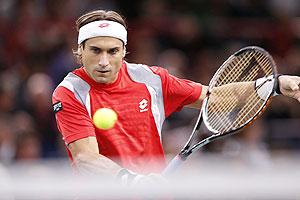 Janowicz gradually ran out of steam and Ferrer ended the contest on his first match point when the Pole sent a backhand wide.
Ferrer, who fell down on the court in joy, heads to London where he will play in the World Tour finals starting on Monday.