Ferrari's Fernando Alonso set his sights on being Formula One's youngest triple champion after losing his double record to Sebastian Vettel in Japan on Sunday.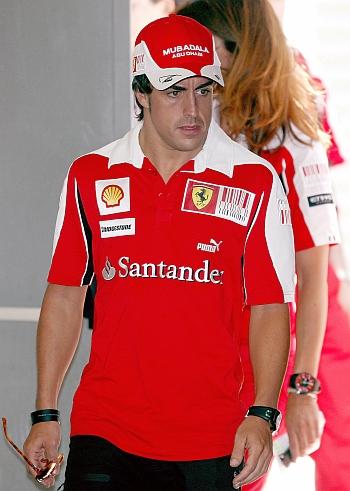 The Spaniard, who won his second title with Renault in 2006 as a 25-year-old, leaned over to shake the 24-year-old Red Bull driver's hand in congratulations at a post-race news conference.
Asked how it felt to have lost his status, Alonso said it was "really nothing special".
"I think now we will see who is the youngest three-time world champion," he added.
Only eight drivers have ever won three or more championships and the youngest was Brazilian Ayrton Senna who was 31 when he clinched his third at Suzuka in 1991 with McLaren.
Alonso, who missed out on a third title last year when Ferrari made a strategic error in the final race that effectively handed Vettel his first championship, will be 31 in July next year.
Ferrari have struggled this season, with Alonso's win at Silverstone their sole success, and the Spaniard's second place at Suzuka was a welcome return to form for a team already focusing fully on their 2012 car.
Team boss Stefano Domenicali hailed that as an amazing result.
"Our driver was always on the attack and came very close to a win which would have been incredible, given our performance two weeks ago in Singapore (where Alonso came fourth)," he said.