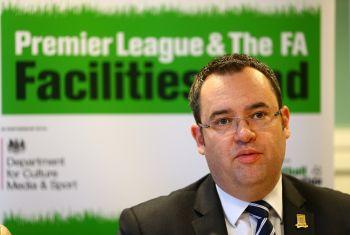 English football's governing body has insisted match-fixing was not widespread.
The comments from the Football Association came as chiefs from major sports held talks with the government on tackling the problem together.
According to sports24, Football Association general secretary Alex Horne however warned against complacency.
Horne made the comments after discussions with representatives from cricket, horse racing and the two rugby codes.
The meeting was arranged swiftly after a series of arrests relating to English football.
According to the report, DJ Campbell, a striker with second-tier Championship side Blackburn, is one of six people arrested after investigation by the National Crime Agency into spot-fixing.
Image: Alex Horne
Photograph: Jan Kruger/Getty Images