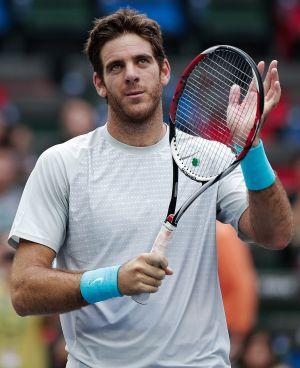 Argentine tennis player Juan Martin Del Potro has revealed that he was robbed at a Paris railway station with thieves getting away with his cherished rosary that was blessed by Pope Francis.
According to Sport24, as he placed his bag on the floor, the thieves made off with his possessions which also included his passport and cash. Del Potro said that he was doing the check-in to ride on the train and then he was asked for an autograph, adding that he turned around to sign it and within 20 seconds, his bag had been stolen.
Pope Francis blessed his rosary, which he takes everywhere, when Del Potro played at the Rome Masters earlier this year, the report said.
Del Potro, the world number five, was on his way to London to take part in the season-ending World Tour Finals, which start on Monday, the report added.
Image: Juan Martin del Potro
Photograph: Lintao Zhang/Getty Images