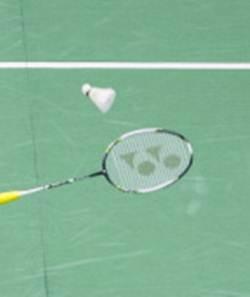 Madhya Pradesh's Aditya Joshi has become the first male junior badminton player from India to be ranked world No 1.
The 17-year-old resident of Dhar town is listed as No 1 in the January rankings of the World Badminton Federation.
He was ranked No 11 till November, but forged ahead of the rest after garnering 18,776 points.
Indonesia's Christie Jonathan (18630 points) is No 2.
Harshal Dani is another Indian who, at No 8, figures in the top ten of the junior rankings.
Aditya started playing badminton in 2001 when he was only five and soon won in categories above his age in the local tournaments.
Within six years, he proved himself in the international arena, clinching the gold medal in Remensco Junior International tournament, in Russia in 2011. During the same year, he won a gold medal in Asian Sub-Junior championships in Japan.
He reached the pre-quarter-finals at the junior international championship at Malasiya last year and played in the quarter-finals of the junior World Championship in Bangkok.
His victory in the National Junior Championship at Chandigarh last month made way for his top ranking.
Aditya was the national champion in 2013 and won two gold medals in the Junior international tournament at Pune and a silver in the Senior National Championships even though he is in the junior category.