Ferrari's Fernando Alonso says he is fully fit to race in Sunday's Formula One season-ender in Brazil after considering pulling out of last weekend's US Grand Prix in Austin due to back pains.
The Spaniard had to go to hospital for checks after hitting a kerb at speed during the race in Abu Dhabi earlier this month and suffering muscular pain and headaches.
"When I was at home on the Sunday and Monday before the race (in Texas) I did not feel ready to drive," the Spaniard told reporters at Interlagos on Thursday.
"I had headaches, I was not 100 percent and didn't feel I would do a good enough job so it would be better for me not to drive."
Alonso said the pain then subsided and he had flown to Austin, where he felt 'more or less' fit enough to race and finished fifth, securing second place overall in the championship.
"My back is OK now and for the last two nights I think it's been 100 percent with no pain," he said.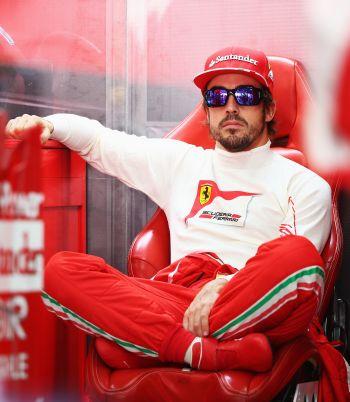 The double world champion also said he had realised already in July that he could not beat Red Bull's Sebastian Vettel, who last month became the youngest quadruple champion, to the title.
Vettel has won 12 races so far this season, including the last eight. Alonso's last win was in Spain in May.
"I think we realised we would not win the championship around Germany or Hungary as we were too far off Red Bull in terms of competitiveness," he said.
Alonso was rebuked by Ferrari president Luca di Montezemolo on the day after the race in Hungary, which was also his 32nd birthday, for unflattering comments he had made to reporters about his car.
Asked what kind of a car he wanted as a present, the Spaniard had replied: "The one the others have".
On Thursday, he said Ferrari had to raise their game next season when the regulations change and a new V6 turbocharged engine is introduced.
"We have to do better if we want to fight for the title because we were not good enough compared to Red Bull in 2013," said Alonso.
Image: Fernando Alonso
Photograph: Clive Mason/Getty Images